Two suspects injured after being chased down by K9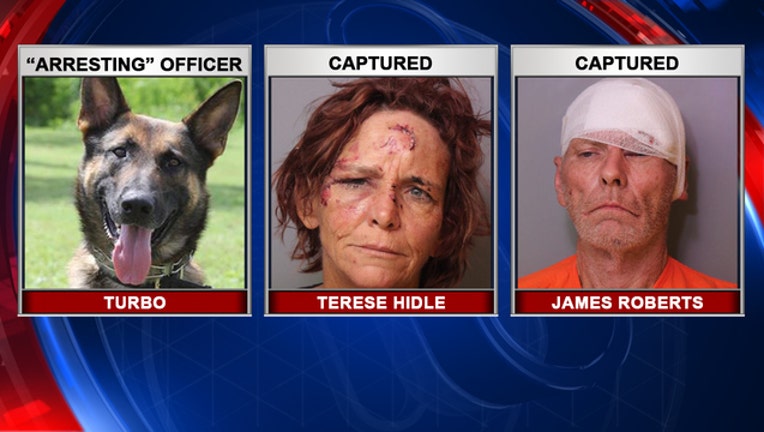 article
BARTOW, Fla. - Two suspects are in custody with bite marks and injuries after being chased down by a Polk County Sheriff's K9 named, "Turbo."
Deputies say James Roberts and Teresa Hidle fled in a truck after being pulled over for not wearing a seatbelt and tried to hit a deputy's cruiser Saturday night in Bartow.
The truck they were in stalled and the pair ran off into the woods, but that's when "Turbo" tracked their scent through the woods and a creek and found them hiding in the mud.
Both suspects were bitten and then arrested and taken to the Polk County Jail on charges of resisting arrest, possession of meth, fleeing to elud and aggravated assault on a law enforcement officer.
"If you're up to no good, you should still wear your seat belt. And if you flee, a PCSO K-9 will find you," the sheriff's office posted on its Facebook page.