USF Botanical Gardens considered a 'hidden gem in the middle of campus'
TAMPA, Fla. - Nestled in the middle of the University of South Florida campus, bees, butterflies, and hummingbirds make their home among a 10-acre botanical garden. 
The USF Botanical Gardens has a collection of plants from all over the world including cacti, bromeliads, succulents, orchids and fruit trees. 
"When people visit the garden for the first time, they are usually awed by all the things that they can see," remarked Laurie Walker with the USF botanical gardens. "We usually start them off in the butterfly garden and they can see plants that are specifically planted for butterflies. You see how the honey bees just love the blooms and the moths and butterflies are important pollinators."
The USF Botanical Gardens was created in the late 1960s and early 1970s, rights after the school was established. Initially, it opened as a research and education facility. It opened to the public in the late 1990s.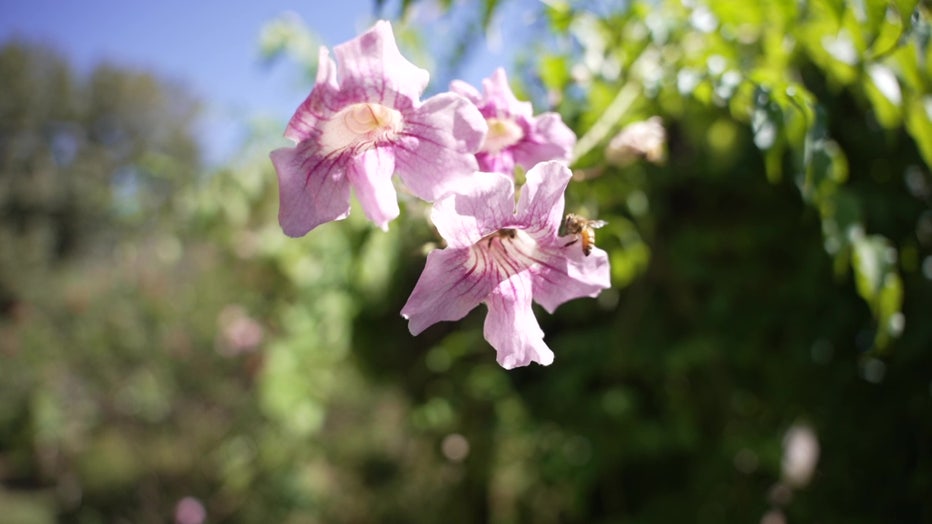 "When you walk down the path and see the light trickling through the trees, it's amazing when you turn a corner and see something different. 
The gardens maintain a living collection of more than 3000 plants, animals and natural habitats.
MORE GOOD NEWS: Download the free FOX 13 News app for more #WeLiveHere stories like this