Vanessa Bryant files suit against first responders who took photos of helicopter crash
TAMPA, Fla. - Vanessa Bryant is suing LA County, California for emotional distress after first responders shared graphic images of the helicopter crash that killed her husband, Kobe, and their daughter, Gianna. Now, the county wants her to prove her distress by taking a psychological evaluation.
There's no question the deadly helicopter crash that killed Kobe Bryant, his daughter Gianna, and 7 others left Vanessa Bryant and her family with insurmountable grief. However, a new lawsuit says some of the family's agony could have been spared if it weren't for the actions of first responders who snapped and shared graphic photos of the crash site.
"Any reminders can, you know, set the coping back or it can really reactivate the grief," licensed psychologist Dr. Wendy Rice said.
In September 2020, Vanessa Bryant sued LA County, claiming emotional distress and civil rights and privacy violations. As Tampa-based attorney Anthony Rickman explains, the injury claim entitles the defendants to discovery, which can include psychological testing.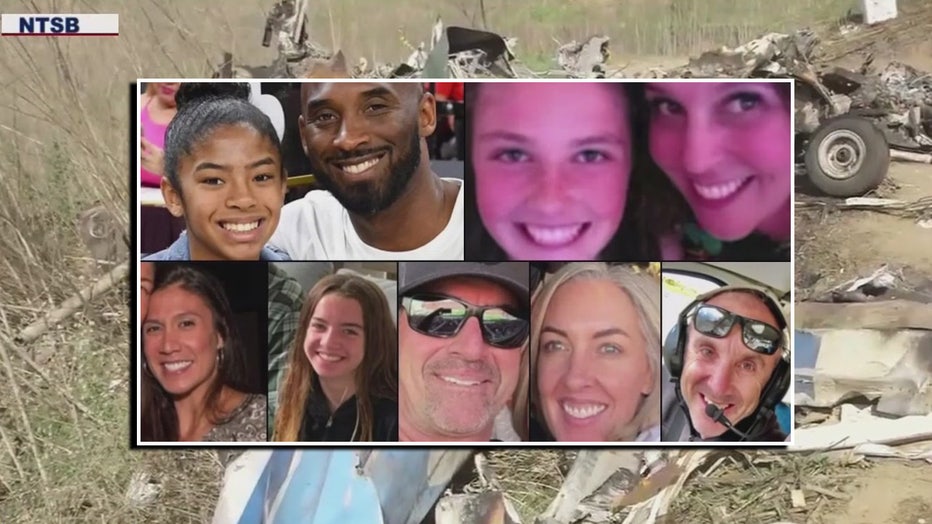 "It's up to the plaintiffs to prove that the emotional damage was caused by the photograph, not by the crash," Rickman said.
To prove it, LA County wants independent medical examinations of the plaintiffs, including Vanessa Bryant's 5-year-old. 
In a motion filed Friday, attorneys argue "Plaintiffs cannot be suffering distress from accident site photos that they have never seen."
As Dr. Rice explains, the existence of the photos – and knowing they could resurface at any time – could also cause psychological harm. 
"Just knowing these things about you are going on elsewhere, and that they cross a line in terms of common decency and privacy, could be pretty distressing," Dr. Rice said.
According to the suit, the first responders showed the photos to a bartender and other governmental personnel.
"It sounds horrible to make this family suffer by going through eight hours of psychological examinations, but unfortunately they filed and claim and in filing a claim, it's up to the plaintiffs to prove it," Rickman said.
Attorneys for the families argue against the tests, saying they want to find a way that evaluates their emotional distress by methods that are "less intrusive."
"Ultimately, it's up to the judge to determine whether or not these children and miss Bryant submit to a psychological evaluation," Rickman said.
The next court hearing about the latest motion is set for November 5. The trial is expected to begin in February.
This story was reported from Tampa, Florida.