Victims identified in crash caused by suspected drunk driver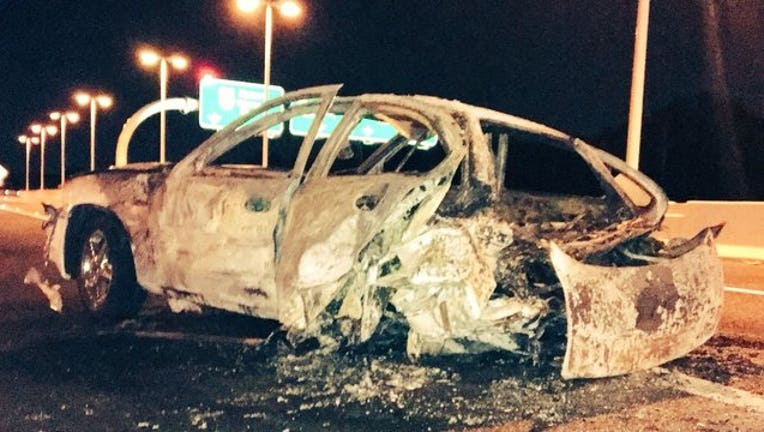 article
TAMPA (FOX 13) - The Florida Highway Patrol said a suspected drunk driver caused a deadly crash on the Veterans Expressway early Saturday morning.
Troopers said the crash happened shortly before 2:30 a.m. in the northbound lanes just south of the Independence Parkway Exit.
According to FHP, 54-year-old Anwar Askar was driving at a high rate of speed when his vehicle crashed into the back of a Pontiac sedan. The impact caused the Pontiac to be propelled into a concrete traffic barrier and burst into flames. Troopers said the driver and a passenger were both killed.
As of Sunday morning, both victims had been publicly identified. The driver was named as 33-year-old Jesus Emanuel Lanzo, and his passenger was identified as 33-year-old Carlos Angler Quinones Perez.
Askar's vehicle also struck a concrete barrier and he suffered serious injuries. He was arrested and charged with two counts of DUI manslaughter and vehicular homicide.
Lanzo's family has set up a GoFundMe page to raise money to bring him home to Puerto Rico where he will be laid to rest.  Click here to donate or find out more.