Video shows man being punched, tased by Lakeland police during traffic stop
LAKELAND, Fla. - Cell phone video shows a man being punched and tased by Lakeland police during a traffic stop. 
Antwan Glover, who was punched and tased by police, spoke at a press conference Tuesday held by Black Lives Restoration Polk in front of the Lakeland Police Department. 
Glover said he was in his BMW on the 400 block of West 9th Street a few days before Christmas when Lakeland officers pulled him over for not wearing a seatbelt.
READ: Man accused of killing neighbor near New Tampa community lake ordered to provide DNA to prosecutors
According to police reports, they found marijuana in his car, which Glover said he has a prescription for.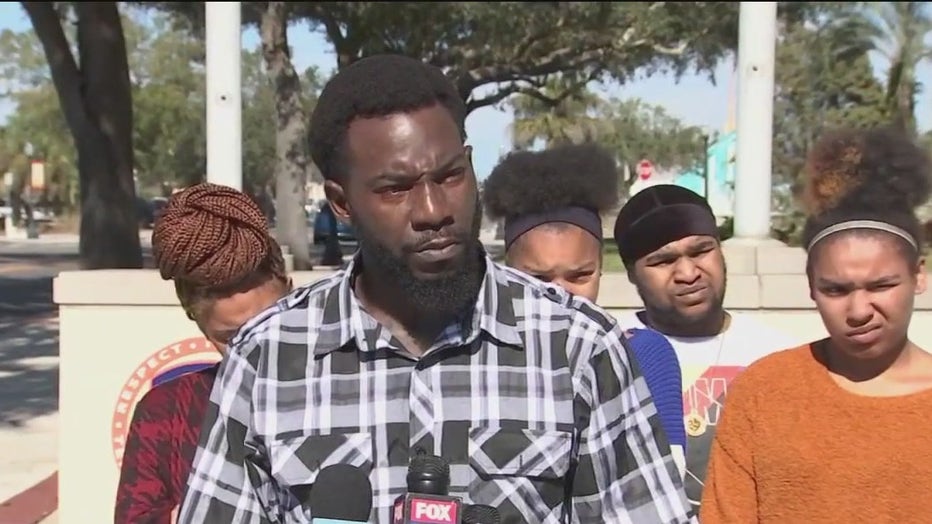 However, he said the officers didn't give him a chance for him to show it to them. Things quickly went from bad to worse.
Cell phone video shot by his stepdaughter and posted on Glover's Facebook page shows an officer punching him in the back, Glover flipping over and the officer continuing to punch him in the chest and head.
Police said the use of force escalated, because Glover resisted and put a headlock on an officer.
MORE: Local first responders finalize safety plans ahead of Gasparilla festivities
When asked if he put on the officers in a headlock, he said he didn't.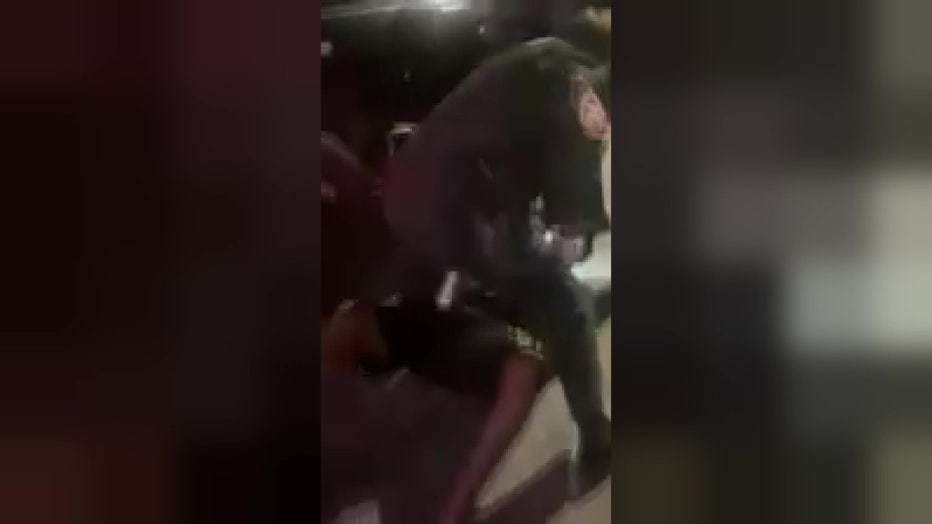 In the video, members of a crowd can be heard yelling, "Don't hit him," "They need to stop," "Hey, stop punching my dad" and "Don't tase him."
"I felt that they were really out to get someone, and I was just that one person," Glover said.
Black Lives Matter now wants the charges against Glover and at least one other person who was arrested and accused of interfering, to be dropped. They also want the Lakeland Police Chief Sammy Taylor to be removed. 
Black Lives Matter spokesman Rev. Carl Soto said the group wants the four officers involved in the incident to be criminally charged, because he said they used excessive force.
PREVIOUS: Tampa man accused in deadly crash to remain in jail until trial after Pinellas arrest on assault charges
"Under state law, that is called criminal assault and battery even if it was done or committed by an officer," said Soto.
The Lakeland Police Department said the incident is under review, and that the officers are still on the street. Black Lives Matter also said it is going to take the case to the Department of Justice, because they said Glover's civil rights were violated.