Wal-Mart to stop selling AR-15s and similar weapons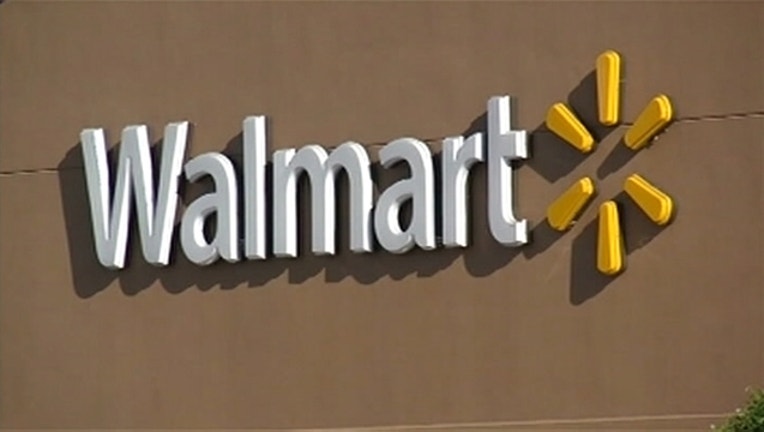 article
LITTLE ROCK, Ark. (AP) — Wal-Mart will stop selling the AR-15 rifle and other semi-automatic weapons at its stores because fewer people are buying them, a spokesman said Wednesday.
The AR-15 rifles and other modern sporting rifles were being sold at less than a third of the company's 4,600 U.S. stores. Company spokesman Kory Lundberg said Wal-Mart Stores Inc. will remove the remaining inventory as stores transition from summer to fall merchandise, which should take a week or two to complete.
Lundberg said the decision to remove the weapons was not political and that the Bentonville, Arkansas-based retailer made the decision earlier this year.
"It's similar to what we do with any product. Being what it is, it gets a little more attention, but it's the same process for any other product," Lundberg said.
Lundberg said the company had seen a decrease in sales of the particular models of guns, but declined to give specific sales numbers. He said stores would increase inventory of other models of shotguns and rifles popular among hunters.
"We wanted to make sure when customers are coming and looking to purchase those products, they see the products they want. We see more business from hunters and people shooting clay," he said.
Several analysts said the decision was likely based on sales and demand.
"Big retailers don't make decisions on a whim, and it would appear that they are responding to their market," said Jason Maloni, a crisis communications expert at LEVICK. "This seems to be a strategic decision of Wal-Mart to address customer desires."
In recent years, shareholders have placed some pressure on the company to reconsider its sales policies of products such as weapons that hold high-capacity magazines. Bushmaster variations of the semi-automatic AR-15 have been used in such high-profile mass shootings as the Sandy Hook massacre in Newtown, Connecticut, and the theater shooting in Aurora, Colorado.
The historic Trinity Church on Wall Street in New York, which owns stock in Wal-Mart, filed a lawsuit last year after the company declined to allow a shareholder vote on the church's proposal for the board of directors to more closely review policies on sales decisions of products that could "endanger public safety and well-being" or hurt the company's reputation or emphasis on family and community values.
A lower court ruled that the shareholders should be allowed to consider the proposal, but a U.S. Circuit Court of Appeals judge lifted that injunction. The church has not appealed, but officials said they are not ready to drop the lawsuit either.
The Rev. William Lupfer, rector of the church, said in a statement Wednesday that the church was "pleased to hear Wal-Mart will no longer sell the kinds of weapons that have caused such devastation and loss in communities across our country."
"We continue to believe that corporate boards have the responsibility to oversee the creation of policies that will guide decision making on marketing and other issues that could have momentous impact on the safety and well-being of society and to shareholder value," Lupfer wrote.
Wal-Mart scaled back the number of stores that sold guns around 2006, Lundberg said, but has no plans to stop the sale of guns all together.