WATCH: Boy overcome with joy at 1st taste of bacon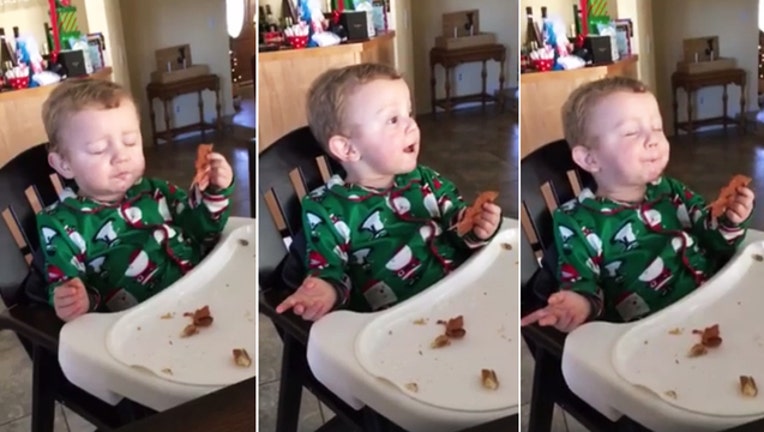 article
TAMPA (FOX 13) - Christmas morning + Bacon = two of the greatest things on Earth (quite possibly).
So when you add a baby experiencing both to the mix, it's almost inevitable that a video of that moment would go viral. And that's just what happened for the Beach family out of Diamond Bar, CA this past holiday.
Melissa Beach posted a video of her son, Easton, on Christmas Day as he took a bite of bacon for the first time, and then sheer joy spread across his face.
He sat in silence for a moment as he let the amazingness that is the taste of bacon sink in, and then began to shout the word again and again, growing more and more excited each time.
Not even five days later, the hilarious video had been viewed over 3.2 million times.
Check it out below: