Wauchula woman arrested in granddaughter's death after 2021 death of grandson
WAUCHULA, Fla. - She was a teacher, principal and a grandmother, but for Tracey Nix, tragedy struck not once, but twice. Both of her grandchildren died while under her care. 
Despite the first accident with their son, Kaila Nix and Drew Schock were ready to rebuild their relationship with Tracey, but now, they're left questioning everything.
"You know there are things you won't be able to shield them from, but you never imagined what those things would be and just how damaging and impactful and how complicated they would end up being," Kaila said. 
READ: Missing St. Pete toddler found dead in nearby park, father arrested in double-murder, police chief says
The couple never imagined harm would come under the watch of their children's grandmother. 
"We trusted them to watch our son. I respected her family," said Schock. 
In December 2021, Drew and Kaila's 16-month-old son Ezra died. The Hardee County Sheriff's Office said their son opened doors, went under a fence and wandered into a pond outside his grandparent's Wauchula home. 
His grandfather had gone to Walmart, and at the time, his grandmother Tracey Nix had fallen asleep.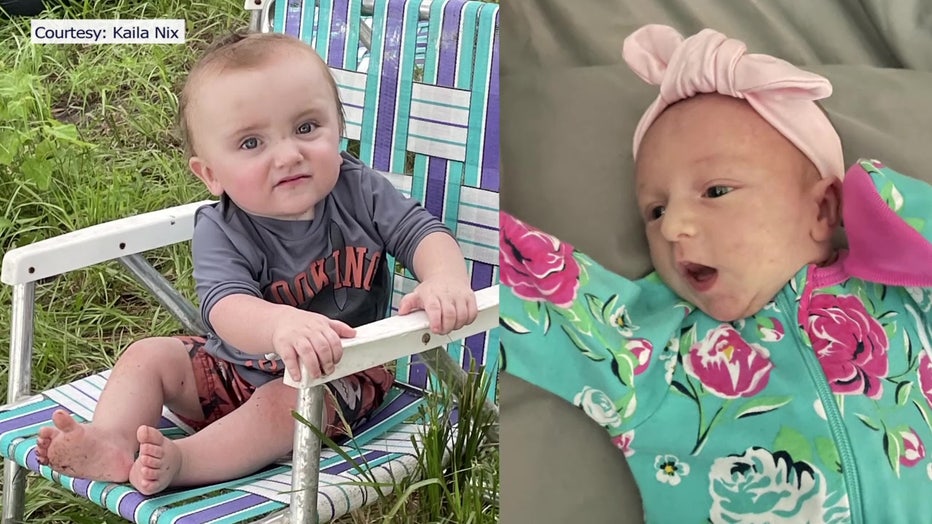 MORE: Man who showed up to Mons Venus wearing devil mask, carrying gun being held without bond
"I was believing that I was leaving my children at any point with a master's degree holding,  well-educated, well respected, Sunday school teaching, choir singing social person. I believed that surley I must be making this other thing with Ezra too much. The sheriff's office said it, DCF told us. Everyone did," said Kaila. 
At the time, Kaila was pregnant with their daughter, Uriel. She was in an accident while rushing to get to her parent's home for Ezra. To protect her daughter from being born early, Kaila was not told the complete story of what had happened to her son. 
Wanting to remain a family, Kaila decided to give her mom another chance. 
"I still wanted to have a family unit," she said. "We looked around and said what are we going to do. Are we choosing to get what we can never retrieve, or can we salvage what we have as we were told it was this accident," she said. 
On November 1, Tracey picked up 7-month old Uriel while Kaila went to a hair appointment. Tracey took Uriel out to lunch with friends and then brought her back to her home. 
PREVIOUS: Boy attacked by bicycle thief given new bike by Clearwater officers
Instead of bringing Uriel inside, she was left in the car. An arrest affidavit shows Tracey went into her home, talked to her dog and practiced the piano before an upcoming lesson "for a long time."
After a while, Tracey remembered little Uriel.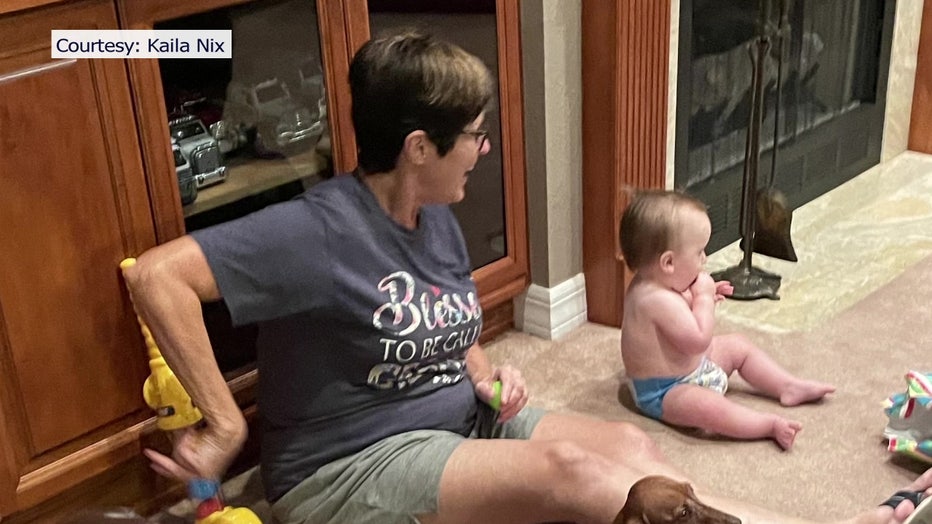 "When I pulled up to the house, I'm coming to pick up my little girl and there's ambulances there, and I'm thinking what the is going on," said Schock. "I was having flashbacks, because when I pulled back with Ezra there, it was the same exact scene."
Tracey, a former principal and educator in Hardee County for 39 years was arrested for aggravated manslaughter of her granddaughter. 
"She was devastated by this. She loved her grandkids as well as her children very, very much. She was a good person," said Tracey's attorney William Fletcher. 
Fletcher has concerns that publicity surrounding both cases could make it difficult to get a fair trial.
"Everybody is just seeing this one narrative. 'She's responsible. She's responsible,' and I'm here to say as much as I ethically can, it's not true," he said. 
The pain for the parents remain, as their hearts will never fully heal. 
"I can't forgive it. Absolutely not. As a father I can't. I don't even think I can as a Christian," said Schock. "I don't know if I could do that, because it's our children and our job as a parent is to protect our children. The guilt that we have as parents that we failed. Because that's our only job." 
Tracey Nix's case was continued, and her attorney filed a motion to have her treated at a licensed mental health facility. That hearing will be held on April 27. 
Based on her charges, Tracey could face a minimum of 12 years and a maximum sentence of 35 years if found guilty.