Westbound lanes of I-4 reopen following serious crash in Plant City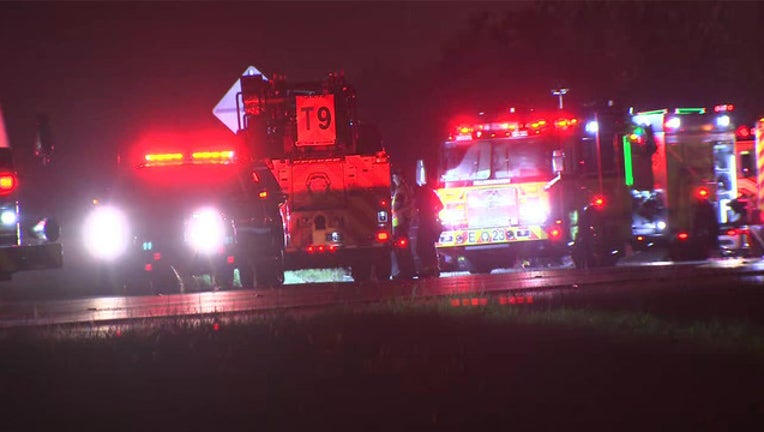 PLANT CITY, Fla. - Westbound lanes of Interstate 4 in Plant City were shut down for a traffic crash, but have since reopened. 
The serious crash initially closed the lanes between Branch Forbes Road and McIntosh Road as a medical chopper has landed on the highway. According to Florida Highway Patrol troopers, a vehicle was stopped in the center lane of I-4 without any lights on. A second vehicle was traveling westbound and crashed into the stopped vehicle.
Troopers said the driver of the stopped vehicle was standing outside at the time of the crash while a passenger remained inside. The passenger was airlifted to Tampa General Hospital with serious injuries.
All lanes reopened by 5:30 a.m. 
Troopers said it's unclear why the occupants of the stopped vehicle didn't turn on any hazard lights, but charges are pending. Their identities have not been released.