Woman arrested after posting video of young boy driving car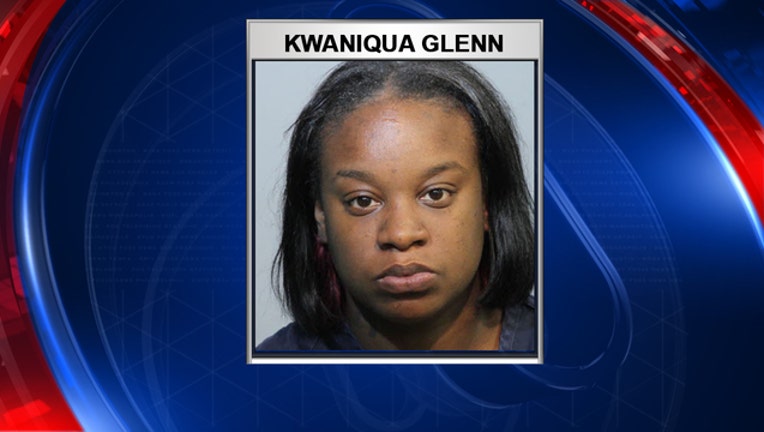 article
ALTAMONTE SPRINGS, Fla. (WOFL FOX 35) - Video posted on YouTube of a 7-year-old boy driving a car has landed an Altamonte Springs woman behind bars. 
In the video, you can hear the woman boasting about the boy's driving skills. 
"He's only seven years old," said the woman, which Seminole County sheriff's deputies have identified as Kwaniqua Glenn. 
Glenn is now charged with neglect of a child and a moving traffic violation, for permitting an unauthorized person to drive. 
Taking a closer look at the video, you can see the child trying to sit up in the seat.  He is only driving with one hand as it appears he is using his right arm to keep him propped up to get some line of sight over the steering wheel.  Deputies pointed out that the boy is not wearing a seatbelt.
Seminole County Sheriff's Office spokesperson Kim Cannady said someone reported the video to a school resource officer who identified the child and then tracked down Glenn. 
"It was incredibly dangerous!" said Cannady.  "This child was picked up by the female at his bus stop, she told him to get in the front seat of the vehicle as she's encouraging him to drive.  He's driving down streets in the neighborhood."
According to Glenn's arrest affidavit, the child drove between .3 and .4 miles down Harris and Merrit streets, at an average speed of 28 mph.  Deputies asked the boy about his drive. 
"The child didn't have a whole lot to say, but he did admit that he was driving that particular day," Cannady said.
FOX 35 showed the video to neighbors who live on the roads where the boy was said to have driven the car.
"Could have gotten into an accident and hurt others," said one woman.  "My thought is, the parents are stupid, just straight up. No other way for it," said one man.
 
Investigators will be checking other social media sites to see if there is any other video of this event is posted online.