Young Tampa Bay activists attempt world record for biggest hug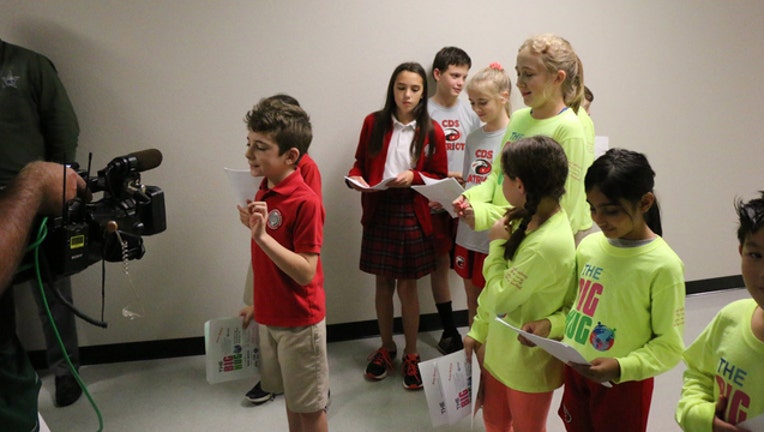 article
ST. PETERSBURG (FOX 13) - It's expected to be the biggest hug in the world.
In a kindness campaign, called The Big Hug, a group of Tampa Bay children want to spread the golden rule: treat others the way you want to be treated. They are already out recruiting, and stopped by at the Pinellas County Sheriff's Office on Wednesday to spread the message.
The kids are attempting to set a Guinness World Record on National Hugging Day for the largest group hug on Sunday, January 21. They just need 12,000 people to do it. States across the country are scheduled to join by hosting simultaneous hugs at 3pm EST that day. 
For the Tampa Bay area, it will take place at Tropicana Field at that date and time.
If you can't physically show your support a donation of $10 or more can send a "virtual hug" to St. Joseph's Hospital, or donate at least $35 and receive The Big Hug t-shirt. 
For more information on how to join The Big Hug, head to the official website.