Arencibia, Smyly carry Rays past struggling Orioles 11-2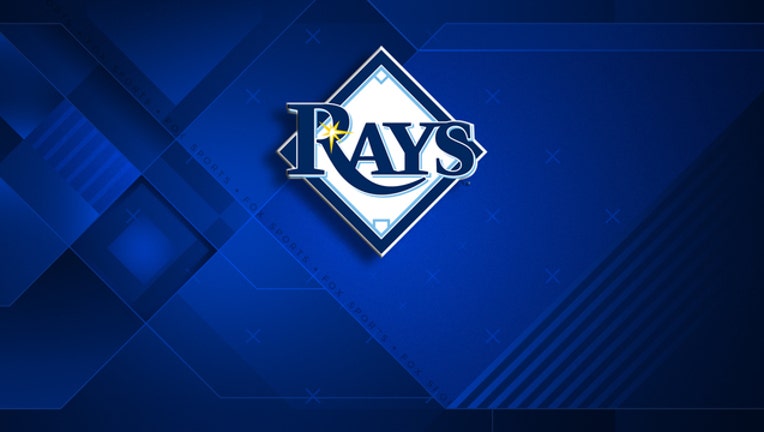 article
BALTIMORE (AP) — It's all hands on deck for the Tampa Bay Rays as they make a playoff push this September, and a few pairs of fresh legs more than carried their weight Tuesday night.
There were plenty of stars in an 11-2 win over the free-falling Baltimore Orioles on Tuesday night, including two guys who recently came aboard for the stretch run.
J.P. Arencibia homered and drove in six runs to back an impressive pitching performance by Drew Smyly, and the Rays enjoyed a rare rout in a season filled with down-to-the-wire finishes.
"It was obviously a little uncharacteristic for us," manager Kevin Cash said.
Brandon Guyer had four hits for the Rays, but the standouts were Arencibia — playing his sixth game of the season — and Smyly, making his fourth start since returning from a 3 1/2-month stay on the disabled list with a torn left labrum.
Smyly (2-2) struck out 10 over seven scoreless innings. The left-hander allowed four hits, walked one and retired the final 10 batters he faced.
"It was fun to watch," Cash said. "Smyly set the tone. He was outstanding."
Batting ninth in the order, Arencibia hit a pair of two-run singles before adding a two-run homer in the seventh. It was his sixth game with Tampa Bay since being recalled from Triple-A Durham on Wednesday.
"It's always fun when you see a new guy come in here and have a game like that," Cash said.
Tampa Bay scored four runs in both the fourth and fifth innings to send Baltimore to its 12th loss in 13 games.
The one constant during the Orioles' horrid skid is their inability to score. They've been limited to three runs or fewer in all 12 of their defeats and have been outscored 78-35 over the 13-game stretch.
Baltimore hasn't abandoned its chances of reaching the postseason, but manager Buck Showalter conceded, "We are going to have to get hot in order to get in this thing."
Chris Davis hit his 36th homer with a man on in the ninth, though that merely prevented Baltimore from taking its second shutout in three games.
"We're going to keep fighting," losing pitcher Chris Tillman said. "I think I know this team pretty well, and we're going to get through this."
Tillman (9-10) gave up seven runs and eight hits in 4 2-3 innings. He's lost three straight decisions after going 12 starts without a defeat.
With the exception of Davis' homer, the highlight of the night for Baltimore was the pregame ceremony celebrating the 20th anniversary of Cal Ripken Jr. breaking Lou Gehrig's record for consecutive games played.
Unfortunately for Ripken, he stayed to watch the game.
Tampa Bay took control in the fourth when James Loney hit an RBI single, Arencibia singled in two runs and Grady Sizemore hit a run-scoring grounder.
In the fifth, Asdrubal Cabrera delivered a sacrifice fly and Guyer doubled in a run before Arencibia picked up two more RBIs for an 8-0 lead.
"Very thankful to get the opportunity," Arencibia said. "This is a good team and we're in a good race."
In seven career appearances against Baltimore, Smyly is 3-0 with a 0.79 ERA.
"It was just a great night all around for the team," he said.
CALLUPS
Rays: Tampa Bay added six players on a day when teams were allowed to expand their rosters. Included in the mix was Matt Moore, who was 17-4 in 2013 before undergoing Tommy John surgery in April 2014. Moore was recalled earlier this season, but was sent to Durham after going 1-3 with an 8.78 ERA in six starts. Other call-ups were RHP Kirby Yates, LHP C.J. Riefenhauser, OF Mikie Mahtook, 3B Richie Shaffer and OF Luke Maile.
Orioles: Baltimore recalled RHPs Steve Johnson and Oliver Drake and activated RHP Chaz Roe from the DL.
TRAINER'S ROOM
Rays: After getting three hits for the second night in row, Logan Forsythe left in the fifth with left groin tightness. ... CF Kevin Kiermaier was held out with a mild right ankle sprain.
ON DECK
Rays: RHP Erasmo Ramirez (10-5, 3.68) starts the series finale Wednesday night. He has yielded nine HRs in his last 11 starts.
Orioles: RHP Kevin Gausman (2-6, 4.39 ERA) is 0-4 in his last five starts, allowing 18 earned runs over the span.