Bauers breaks tie as Rays beat Marlins 9-6 in 16 innings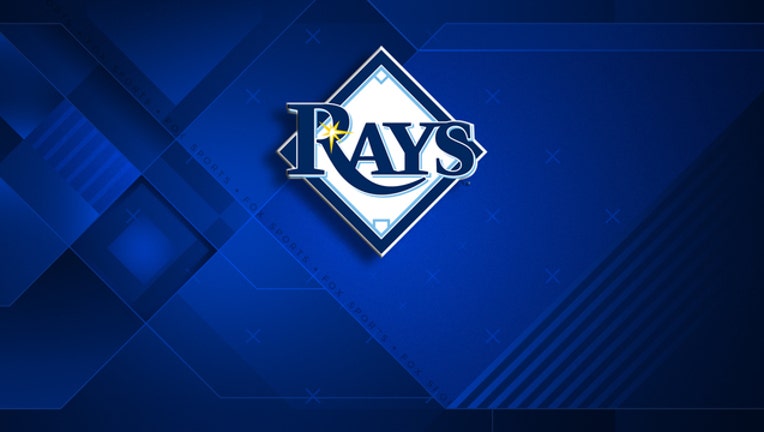 article
MIAMI (AP) - By the 16th inning, the Tampa Bay Rays had their backup catcher pitching, and the Miami Marlins had one of their pitchers pinch-hit.
It was a battle of attrition, and Tampa Bay won.
Jake Bauers hit a tiebreaking two-out, two-run double in a five-run 16th, ending the Rays' 13-inning scoreless streak and lifting them over Miami 9-6 on Tuesday night.
"There were a lot of people doing things they're not used to doing," Bauers said.
That included Rays reliever Vidal Nuno (2-1), who pitched two scoreless innings and also had two hits. He was thrown out on a headfirst slide trying to stretch a single into a double in the 15th, singled home a run in the 16th and then left the game after straining his right hamstring sprinting to first base.
Nuno will likely go on the disabled list, manager Kevin Cash said.
"What a performance," Cash said. "Amazing."
"That was an incredible effort by Nuno, especially the dive into second base ," Bauers said. "That was one of the crazier things I've seen on a baseball field."
Nuno became the first American League reliever to record two or more hits and earn a victory in the same game since the designated hitter rule was adopted in 1973.
Miami's J.T. Realmuto led off the 15th with a double, but Nuno pitched out of the jam.
With the Rays leading 9-4 in the 16th and short on pitchers, backup catcher Jesus Sucre took the mound for the bottom of the inning but gave up three consecutive singles and a sacrifice fly.
Jose Alvarado came on and walked pinch-hitting pitcher Dan Straily before Cameron Maybin grounded out to end the 5½-hour marathon. That gave the Rays their ninth win in 11 games.
"It got a little stressful there at the end," Cash said. "We appreciate the win, but we're beat up."
Announced attendance was 6,259, and a few hundred remained at the finish. The Marlins offered two tickets to each fan leaving after the game.
Johnny Field singled to start the Rays' five-run 16th against Brett Graves (0-1), and Carlos Gomez was hit by a pitch. After Kevin Kiermaier hit into a double play, Matt Duffy walked, and both scored on Bauers' double.
The runs were the first for the Rays since the second inning, when they led 4-0.
Right fielder Mallek Smith was yanked in the fourth inning for missing a sign, Cash said, which left the Rays even more shorthanded in the late innings. Reliever Sergio Romo batted in the 12th, struck out and remains hitless in his career.
"Definitely not how you draw it up in a lot of different ways," Duffy said. "In a 16-inning game there are going to be some ugly things. Not an ideal day, but we're happy to come out with the win."
Wilson Ramos hit a two-run homer for the Rays, his 12th.
Miami's Brian Anderson singled home a run in the fifth and has 33 hits with runners in scoring position to lead the majors. Teammate Justin Bour had three hits and scored once.
Rays center fielder Kiermaier threw out Anderson trying to score on a flyout to end the fifth and keep the score at 4-all. Tampa Bay's Chaz Roe struck out Realmuto with runners at second and third in the bottom of the ninth to force extra innings.
"A lot of ifs and buts in a game like that," Marlins manager Don Mattingly said.
TRAINER'S ROOM
Marlins: RHP Sandy Alcantara will be placed on the 10-day disabled list with an infection under his upper right arm.
Rays: RHP Chris Archer (left abdominal strain) threw four hitless innings in a rehab start for Class A Charlotte. ... RHP Jake Faria (left oblique strain) is scheduled to throw live batting practice Wednesday.
UP NEXT
Marlins RHP Jose Urena (2-9, 4.40), sidelined since June 20 with right shoulder impingement, is expected to come off the disabled list to start Wednesday afternoon against RHP Matt Andriese (1-3, 3.86).
___
More AP baseball: https://apnews.com/tag/MLBbaseball