Brothers on Sickles High baseball team help Gryphons get to Final Four
TAMPA, Fla. - Over the past few years, the Sickles High School baseball team has often been overlooked. 
"Some people would say that we overachieved last year," believes Sickles baseball team's Head Coach Eric Luksis 
But this season, the Gryphons proved their run to the Final Four last season was no fluke as they repeated the feat this year. 
SPORTS: Jesuit infielder's iconic swing helps team return to Final Four
"When you're supposed to do it, it's even harder to do it, and that's kind of what we felt this year. So it's a little sigh of relief, but the job is not finished yet," Luksis said.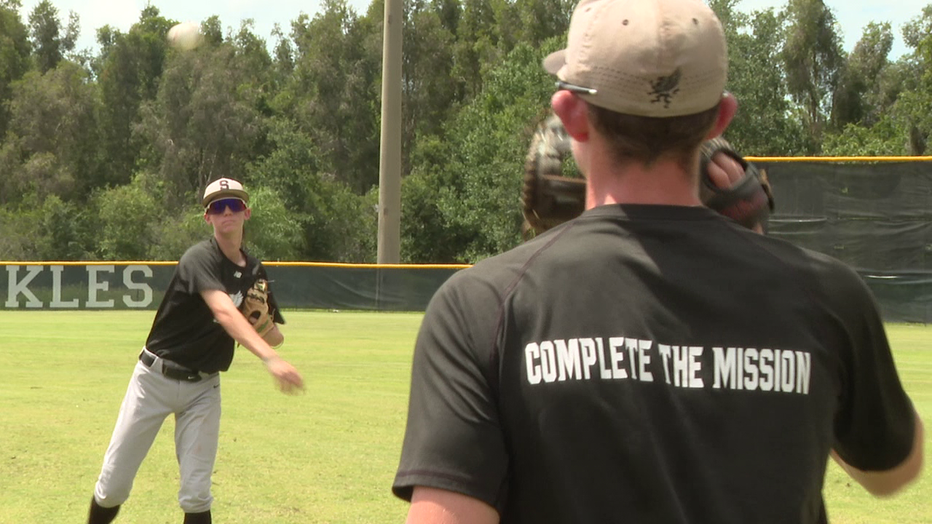 Helping lead the Gryphons in their quest to rewrite their record books are two teammates who are actually brothers. 
Senior outfielder Hayden Yost and sophomore infielder Jordan Yost rarely got to play at the same time growing up. Now, they're enjoying one last ride together with Jordan earning a starting spot on the varsity roster for the first time. 
"Just following [Hayden's] work ethic is a huge boost to have him out there with me on the field," Jordan said. 
READ: Bucs lend indoor facility to Robinson Flag Football team
Hayden, meanwhile, leads the team in several offensive categories while Jordan finished second on the team in RBIs as the two savor a repeat trip to the Final Four. 
"It's been awesome, honestly," Hayden said. "I never thought I'd be able to play with my brother and especially play in the Final Four, twice, with my brother. It's been awesome."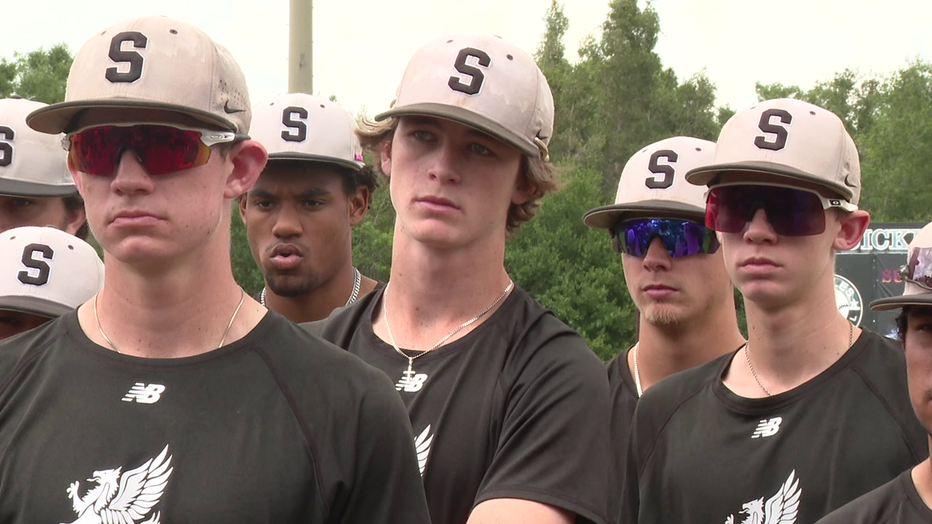 And while the Yost brothers know they are guaranteed, at least, one more game together, they and the Gryphons want to make sure that guarantee of one game in the Final Four turns into a guarantee of two. 
"It makes us have a sense that this is our year and that, this time, we will not be denied," said senior pitcher Caden McDonald. 
While the Gryphons are out to make history, the Yosts are there for that and then some. 
MORE: 'Coming home': High school quarterback's journey brings him to Wiregrass Ranch for senior year
"We want to play and win the state championship, and I think being able to do that with [Jordan] would be a blessing and an honor," said Hayden. 
Sickles plays Winter Springs Tuesday at 1 p.m. in Fort Myers in the Class 6A state semifinal.