Bucs Rookie Draft pick Trey Palmer is making his name known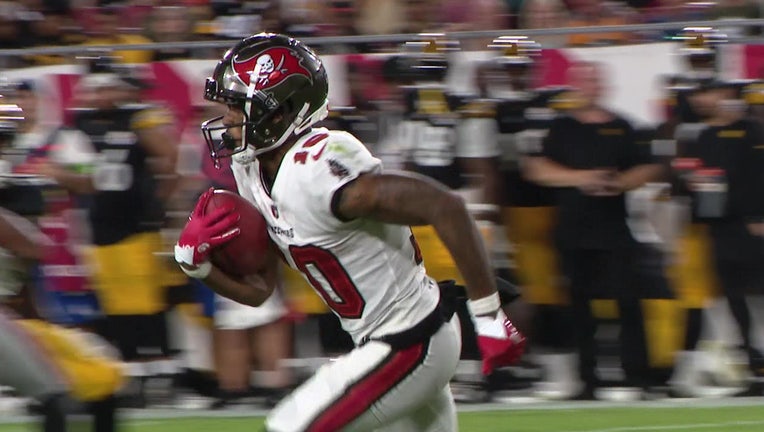 article
TAMPA, Fla. - Bucs rookie wide receiver Trey Palmer gets a surprise at camp, handed the card with his name on it that was turned in at the NFL Draft.  
It's now Palmer's most cherished keepsake.
"Yeah, I'm keeping it," said Palmer. "It's going on my mirror."
READ: Bucs' Deven Thompkins making his mark at training camp
The Bucs couldn't be happier with their choice, landing a receiver that clocked the fastest 40 time among receivers at the NFL Combine and fourth among all players.
"He got overlooked and I'm glad we got him," said Todd Bowles.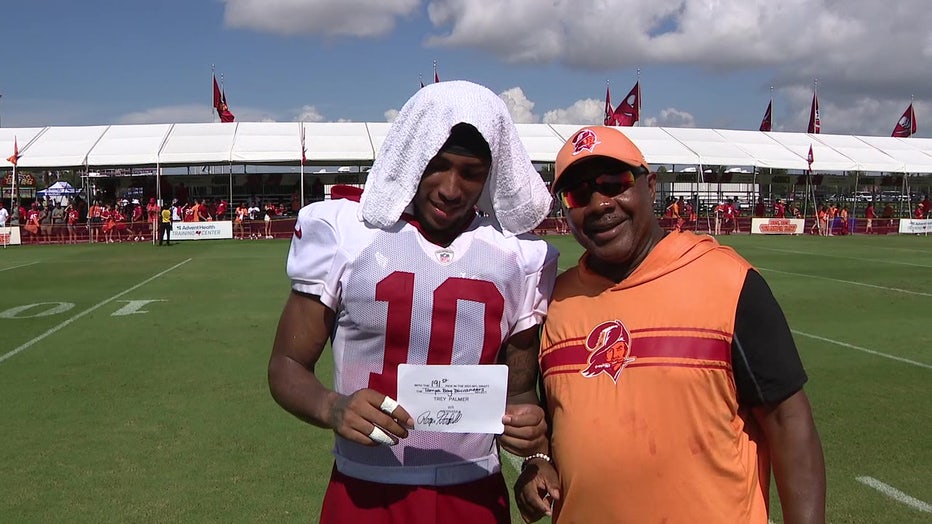 "The biggest thing was he flashed in the game. You can flash in practice because it's kind of like you can't touch most of the guys and they're running free most of the time. But he flashed in the game and flashed not just on offense but on special teams. That gave me a lot of confidence and I looked at him more and he's a guy that's very noticeable right now."
Palmer has been making plays since he arrived at One Buc Place. 
Starting with OTA, then Training Camp and on to his first NFL game. 
READ: Bucs tight end Cade Otton ready to step up in sophomore season
He's showing the Bucs that he belongs on this team.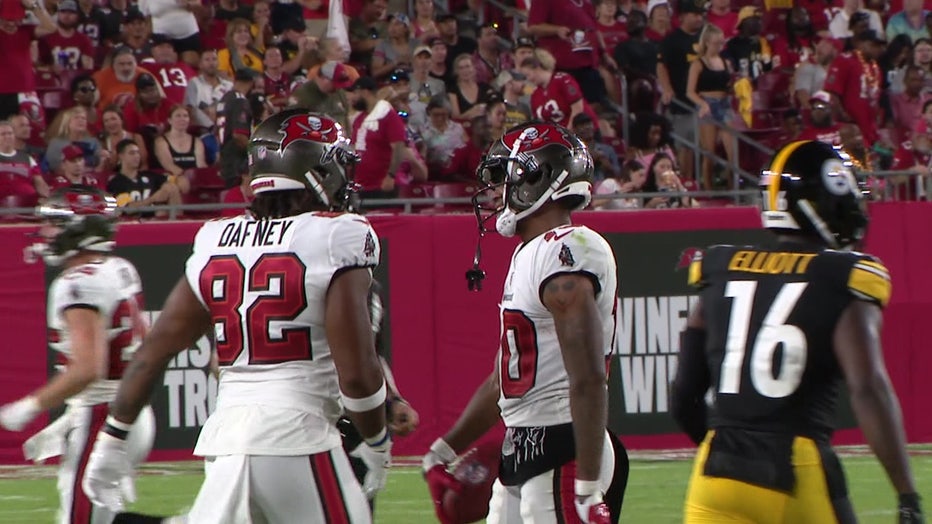 The difficulty of him pulling down his touchdown against the Steelers had just a 20 percent chance, according to NextGen stats. He's watched the replay.
"Yeah, it was just like natural," Palmer told Fox 13 Sports. "I've been doing at practice and it just came natural. That's how I look at the game it's practice. Yeah, I knew they were in."
Now Palmer is doing everything he can to secure a spot on this team.