Lightning beat Red Wings 5-2, ending streaks for both teams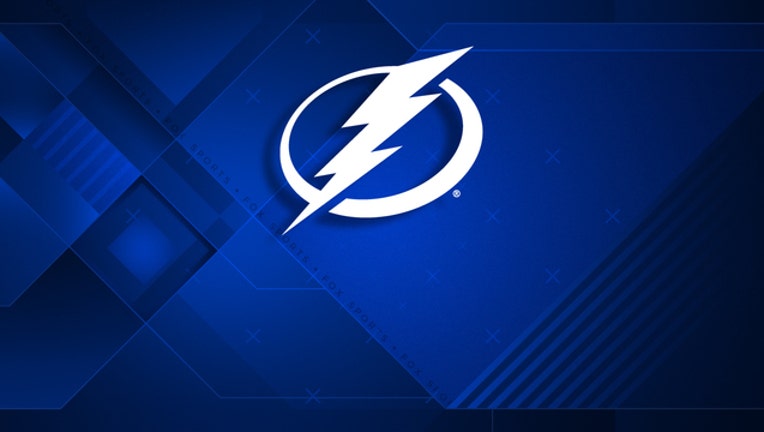 article
DETROIT (AP) - Dan Girardi scored and assisted on a goal in the first period before blocking a shot above the shoulders in the second period and leaving the Tampa Bay Lightning's 5-2 win over the Detroit Red Wings 5-2 Sunday night.
Girardi turned his head to the left when Detroit's Martin Frk took a shot on a power play and the puck appeared to hit the defenseman in the neck. He lay face down on the ice while a doctor evaluated him on the ice and was eventually able to sit up. Girardi later skated slowly off the ice with teammates at his side and walked toward the dressing room. The team confirmed in the second intermission that Girardi would not return to play, adding initial reports were he was OK.
Girardi assisted on Tyler Johnson's goal that put Tampa Bay up 2-0. Yanni Gourde and Nikita Kucherov restored two-goal leads in the second and third periods. Gourde added a second goal of the night late in the game, putting the Lightning ahead 5-2.
Louis Domingue stopped 34 shots for the NHL-leading Lightning, who avoided losing three straight for the first time this season.
Detroit had won a season-high four straight. Gustav Nyquist and Justin Abdelkader scored in the second and third period to pull the Red Wings within a goal.
Detroit's Petr Mrazek made 19 saves, filling in for Jimmy Howard, who was out with a lower-body injury.
NOTES: The crowd roared when Lightning general manager Steve Yzerman, a former Red Wing star, was shown on the videoboards in the third period. ... The Red Wings were 0 for 4 on the power play, including a pair of brief two-man advantages. ... Gourde had a Gordie Howe hat trick with two goals, assist and the first fight of his NHL career.
UP NEXT
Lightning: Host Carolina on Tuesday night.
Red Wings: Begin a bye, resting until playing Saturday at Pittsburgh.