Lightning win 3rd straight, 2-1 over Kings in SO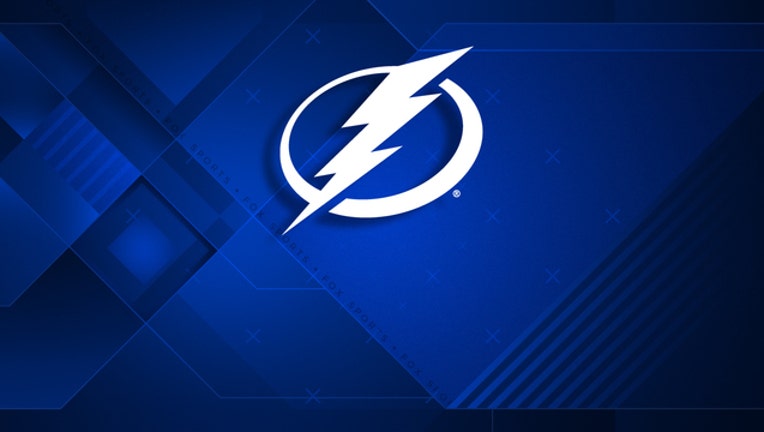 article
TAMPA, Fla. (AP) — Ben Bishop had another strong game, and his Tampa Bay teammates finally found success in a shootout.
Valtteri Filppula scored the game-winning goal in the third round of the tiebreaker, Bishop made 37 saves through overtime and the Lightning beat the Los Angeles Kings 2-1 on Wednesday night.
"Bish has been bailing us out when we needed him," Tampa Bay coach Jon Cooper said.
The Lightning won the shootout 2-1 after Filppula made a nice move to beat Jonathan Quick. Tampa Bay had lost two previous shootouts this season, missing on all six scoring attempts.
Tampa Bay got a goal from Tyler Johnson, and Bishop stopped two of three tries in the shootout. He turned aside 30 shots in a 5-0 win Saturday over Anaheim.
"The guys are playing well in front of me, too," said Bishop, who is 9-7-2 despite allowing two or fewer goals in 13 of 18 games. "The defense, the forwards, all have been helping out."
The Lightning have allowed two regulation goals over the last three games, going 3-0-0.
Milan Lucic scored for the Kings, who went 2-2-1 on a road trip against Eastern Conference teams. Quick stopped 29 shots.
"I thought we had an opportunity to win every game," Kings coach Darryl Sutter said. "Good test of character, and we showed up."
Johnson skated from the left wing into the slot, going around defenseman Alec Martinez and putting a wrist shot past Quick to make it 1-0 at 5:57 of the third. The center had missed the past three games with an upper-body injury.
Lucic tied it at 1 by beating Bishop from the left circle with 5:23 to go in the third.
Los Angeles outshot the Lightning 21-19 through two scoreless periods.
Quick made a nice save on a shot from the left circle early in the second by defenseman Andrej Sustr, who has not scored in his last 97 games dating to April 5, 2014. The goalie stopped J.T. Brown's wrist shot with 13 seconds left in regulation.
Bishop went post-to-post midway through the second to stop Anze Kopitar's shot. He also made a sliding pad save late in the period on Jake Muzzin's shot from the left circle.
"Kopitar had a great look," Cooper said. "He made some big-time saves."
Kopitar put a shot just wide on an overtime breakaway off a pass from Quick.
"We did a good job of creating opportunities," Lucic said. "But no matter how good the goalie is playing, you have to find a way to get a few past him."
The Kings were called for all three penalties in the game, including two delay-of-game infractions for sending the puck over the glass. Los Angeles didn't allow a goal during the three short-handed situations.
NOTES: Quick is 5-1-1 against the Lightning. ... Tampa Bay is 4-3-3 when tied entering the third period. ... The Kings are 2-1-1 when tied after two periods. ... Lucic, who previously played for Boston, has nine goals and 17 points in 29 games against Tampa Bay. ... Brown and the Kings' Trevor Lewis both had a game-high six shots on goal. They have two goals each this season.
___
This story has been corrected with new save totals for Bishop and Quick.