Rising soccer star from Tampa to take his talents across the Atlantic
ST. PETERSBURG, Fla. - As long as Santiago Castaneda can remember, he has wanted to play soccer. 
"The love for the game has always been inside me," said Castaneda. 
Santi, as he's known to his teammates, began playing at the age of three and has worked ever since to make his dreams of playing soccer professionally a reality.
READ: Rowdies bring back fan favorite Forrest Lasso
Coming up with Florida Premier FC, Castaneda earned a spot in the youth academy with the Tampa Bay Rowdies. 
"He's hard working on the field. He's dedicated and focused and general awareness while he's on the field," said former Rowdies great and Florida Premier FC Director of Development Georgi Hristov. 
Last year, Castaneda even made his professional debut with the Rowdies as just a 17-year-old. 
"I grew up here in Tampa, so I always imaged myself playing with the Tampa Bay Rowdies," he said. "At 17 years old, it felt great. It was very overwhelming."
MORE: Sisters to host pop-up lemonade stand at Rowdies game to raise money for kids battling cancer
But that feeling didn't deter Castaneda from wanting to take the next step. Over the Winter, he earned the chance to participate in a showcase in Denmark where he would receive a callback for a tryout from MSV Duisburg.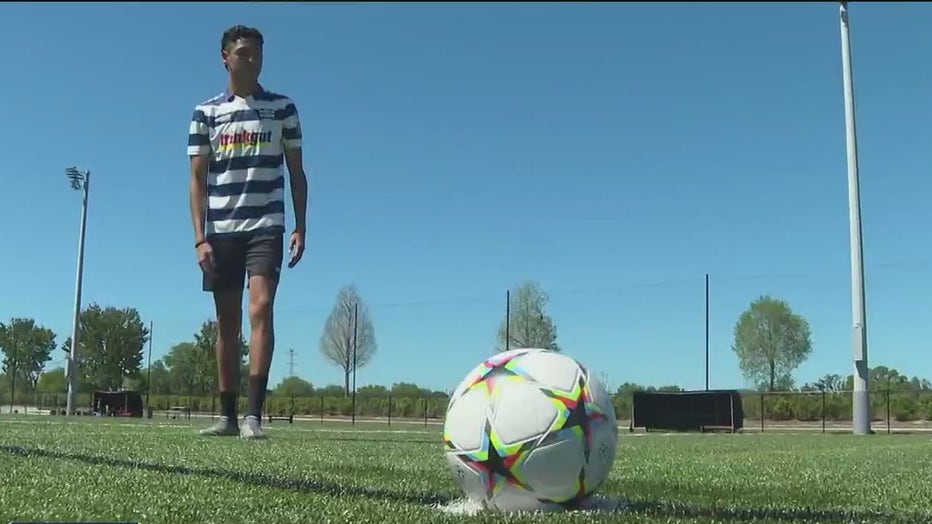 "My parents always said that everyone in life gets an opportunity. Whenever it comes you've got to be ready," said Castaneda. 
After traveling back to Europe for his tryout, it would be safe to say that he was ready for his opportunity and was offered, and accepted a contract from MSV Duisburg. 
"My whole life I've wanted to play pro soccer and when I got that call, I was just super happy," Castaneda recalled. 
With his move to Germany, he becomes the first former player from Florida Premier FC to sign a contract with a European team.
PREVIOUS: Shorecrest Prep's soccer player Sonoma Kasica invited to the world stage in London
For now, Castaneda will remain with the Rowdies until he joins his German club in July, but the 18-year-old Tampa native is counting down the days until the move. 
"There's definitely some nerves moving to a whole different country overseas," Castaneda admits. "I've been with my parents my whole life, so it's definitely going to be something new. I think, in my life, I need something new like this to change." 
But this young soccer star, is hoping his shot at stardom is just beginning.