Smith scores in 3rd to lift Panthers over Lightning 3-1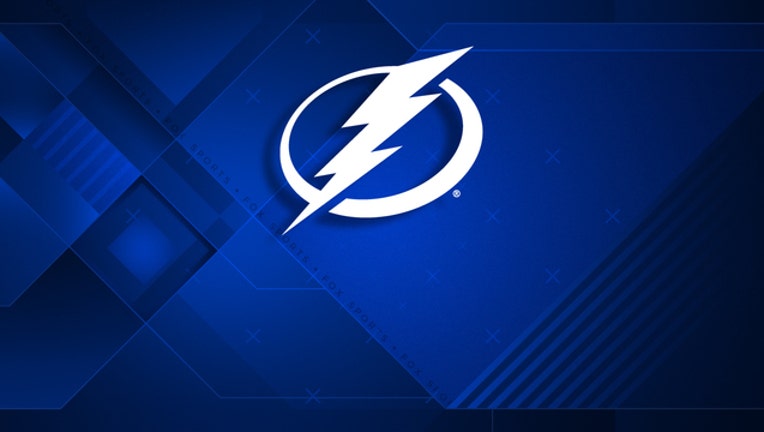 article
SUNRISE, Fla. (AP) — Roberto Luongo felt desperate to end his four-game losing streak, so the 37-year-old shaved the beard he'd sported since training camp.
Clean face, clean slate.
Reilly Smith scored a tiebreaking goal with 4:28 left, Luongo made 34 saves and the Florida Panthers beat the Tampa Bay Lightning 3-1 on Monday night.
"I want to look like a 25-year-old so I can play like one," Luongo said.
Jonathan Marchessault got his seventh goal and Derek MacKenzie also scored for the Panthers.
Smith made it 2-1 after grabbing the puck inside the blue line away from Tampa Bay's Victor Hedman. His shot from the left circle beat goalie Ben Bishop on the stick side.
"I'm happy that we were able to get a big goal to pull out the two points," Luongo said.
In the previous matchup on Oct. 18th at Tampa Bay, the Lightning tied the game with 5 seconds left and won 4-3 in overtime.
"We've had enough of them," Smith said. "So it was good to turn it around and pick up a win because Lou, he's been standing on his head the last few nights, and it's nice to get one for him."
Tampa Bay has lost five of seven.
"I thought we played well enough to win the game," Lightning coach Jon Cooper said. "In the end, it's how you manage the puck in the last five minutes of the game and we didn't manage it well. It ended up in the back of the net."
Ondrej Palat scored for the Lightning, and Bishop stopped 29 shots.
"I thought we played well. We did everything but score. Luongo played well. It comes down to who makes the last error," Bishop said. "Sometimes they go your way, sometimes they don't."
MacKenzie scored an empty-netter with 46 seconds left, his first goal of the season and first in 25 games dating to last season.
The lone goal Luongo allowed was a flukey one, when the Lightning tied it at 1 on Palat's score 1:15 into the third. Panthers defenseman Alex Petrovic lost control of the puck behind the net, and it drifted into the crease. Palat slid the loose puck across the goal line while it was still under Luongo's pad.
"Lou played unbelievable. The sad part is that one goal got by him the way it happened," Panthers coach Gerard Gallant said. "We played a real good hockey team and we found a way to get two points, so we're pretty happy about that."
The Panthers led 1-0 on a power-play goal by Marchessault. His shot from above the right circle went between Bishop's pads at 3:10. Marchessault leads the Panthers in goals and points (13).
Jaromir Jagr returned to Florida's lineup after missing the last two periods of the game at Washington on Saturday with a groin injury.
The Panthers should get more help soon. Jussi Jokinen (knee) is expected back for Thursday's game against San Jose, and Nick Bjugstad (broken hand) could return next week. Jonathan Huberdeau is still months away because of a lower-leg injury, though.
Florida started this season with two victories but hasn't won consecutive games since, opening play Monday in last place in the eight-team Atlantic Division — which it won last season.
"I'm satisfied with the effort and with the play," Panthers president of hockey operations Dale Tallon said in an impromptu state-of-the-team address after the first period. "Just got to get healthy. ... Everybody's contributing. A few breaks here and there, we could be above .500. We've got to keep our head above water here, keep producing, keep getting better until we get healthy. And then we can make a good run."
Notes: The Panthers recalled D Jakub Kindl from AHL Springfield on Sunday. ... D Steven Kampfer was placed on waivers on Sunday, cleared waivers, and was a healthy scratch for the 12th time in 13 games. ... The Lightning recalled F Cory Conacher from AHL Syracuse on Sunday. ... F Jonathan Drouin missed his third consecutive game with an upper-body injury.
UP NEXT:
Lightning: Host the New York Islanders on Thursday night.
Panthers: Host San Jose on Thursday night.