Wicked Oak takes over Tampa BBQ scene with food truck, Seminole Heights location
TAMPA, Fla. - Wicked Oak Barbeque has been taking over the Tampa BBQ scene for a few years now. 
They have a brick-and-mortar location in Seminole Heights, as well as a food truck and a stall inside Amalie Arena in downtown Tampa. 
Owner and Tampa native, Bubba Flores, doesn't have a long family history of cooking barbeque but found a deep passion for the cuisine later in life. He started smoking and competing in 2016.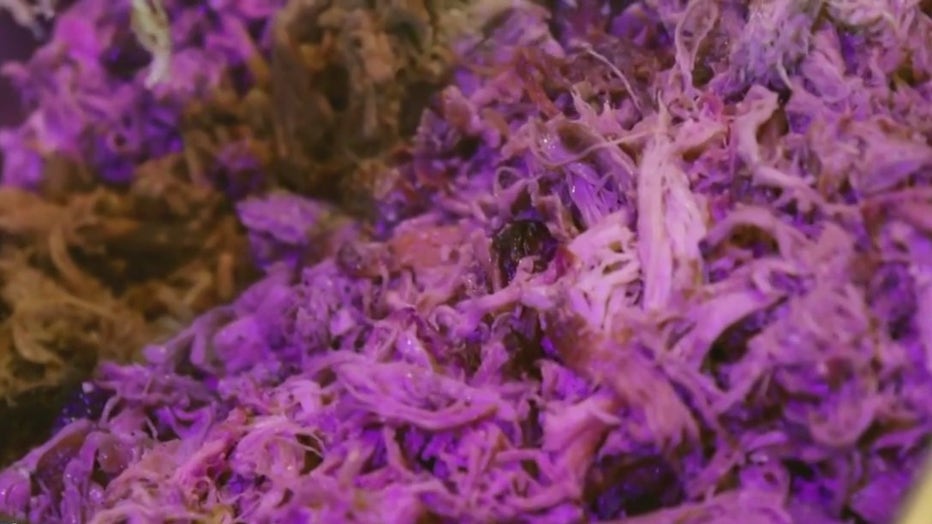 MADE IN TAMPA BAY: Luxury Tampa athletic wear brand makes using fitness trackers easier
"People would come over and say 'Man, this stuff is good. You should sell it,'" he recalled.
Wicked Oak has won awards for their ribs and smoked chicken wings. They carry many of the traditional barbeque staples like pulled pork, brisket and burnt ends. 
"They are legitimately the best burnt ends around. If you come get them, and you don't like them, I'll buy you lunch somewhere else," said Flores. 
But they also have a "Wicked Eats" menu, which Flores describes as "street eats." The Tampa Two sandwich has pulled brisket matched with mac n' cheese queso melt on Texas toast. 
MORE: Wales Pointe Restaurant and Bar has become a hotspot for live music and comedy shows
The Dirty Dog is a jalapeño cheddar infused smoked sausage covered with pulled pork, queso, and cheddar cheese. The Smoke Bomb is smoked baked potato covered with pulled brisket or pork, queso, cheddar cheese and chives. 
"Those things have really taken off," said Flores. 
Wicked Oak Barbeque is located at 6607 North Florida Avenue in Tampa. They're open Tuesday-Sunday.