Manatee County issues voluntary evacuations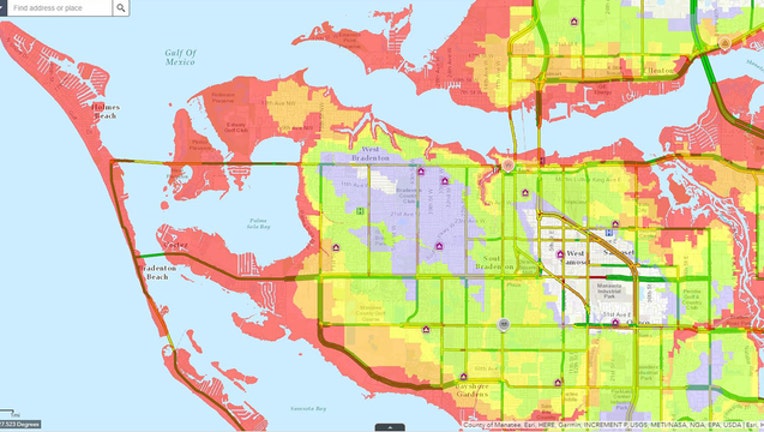 BRADENTON (FOX 13) - Manatee County has issued a voluntary evacuation for many Manatee County residents.

The evacuation is scheduled to begin at 7 a.m. on Friday, September 8, ahead of Hurricane Irma. The county recommended those who live in low-lying areas -- which is categorized as Zone A within the county -- and those living in mobile and manufactured homes to evacuate.

The county declared a local state of emergency on Wednesday which allows officials to take steps in issuing evacuation notices and opening hurricane shelters. On Thursday, the began coordinating transportation and sheltering assistance with registered special needs clients.
Manatee County officials said anyone needing special assistance during evacuations should register for special needs evacuation assistance by Friday at 8 p.m. You can register by going to https://snr.floridadisaster.org.
Local law enforcement officials said bridges to Anna Maria Island will close to westbound traffic beginning Saturday at 6 p.m. Anyone who wants to drive onto the Island after that time will need two forms of identification.
In order to determine whether the voluntary evacuation applies to you in Manatee County, enter your address to the county's interactive Hurricane Irma evacuation map.

Four emergency shelters will open at 4 p.m. on Friday for the evacuation:
 
- Myakka Elementary School, 37205 Manatee Ave., Myakka City
- Braden River (pet friendly), 6215 River Club Blvd., Bradenton
- Manatee High School (pet friendly), 1000 32nd Street West, Bradenton
- Mills Elementary (pet friendly), 7200 69th Street East, Palmetto