Stan Lee appearing at MegaCon Tampa Bay to raise money for Irma victims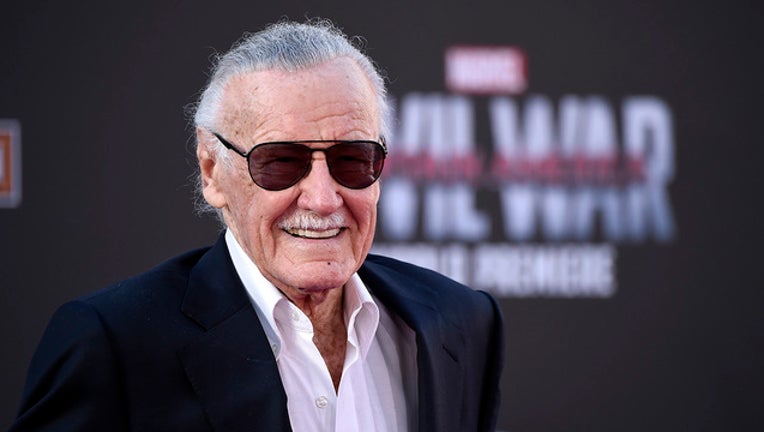 article
TAMPA (AP) - Comic-book publisher Stan Lee has been writing about superheroes for his entire career, and now he's hoping to be one himself for some of the victims of Hurricane Irma.
The co-creator of Spider-Man, Iron Man, Daredevil and tons of other Marvel Comics characters is coming to MegaCon Tampa Bay this weekend, and he's working with organizers to raise money for storm victims.
"I feel there's something everybody has to do to help the victims of the weather, of the hurricane," Lee said. "And if I can do my part by auctioning some stuff off, I'm more than happy to do it."
Lee is auctioning off a one-on-one meal, as well as artwork from his personal collection, during his panel on Friday. Convention organizer Andrew Moyes said they're also donating $5 each from 2,000 tickets sold online to Feeding Florida, a statewide network of food banks that are providing storm victims with food and emergency supplies. Between the auction and ticket sales, MegaCon Tampa Bay and fans should donate an estimated $20,000 for hurricane relief.
"We really felt that Florida was in need of that extra bit of magic," Moyes said. "What better person to inject some inspiration and cheer than Stan Lee himself?"
Lee wasn't originally scheduled to attend the Tampa event, but Moyes said they had worked with him previously for other conventions and knew Lee would be a great addition following the beating Florida took when Hurricane Irma made landfall on Sept. 10.
"He was on board right away to help out any way he can," Moyes said. "That's just the type of person he is."
While Lee is happy to help the storm victims, the 94-year-old said he gets the added enjoyment of meeting with fans and talking about comics.
%INLINE%
"I keep saying, I've got to slow down somehow," Lee said. "And then I hear that there's a new convention, and I can't resist. I've got to be in it."
After more than half a century, Lee's affection for comics and the characters he helped create is as strong as ever.
"The thing that impresses me the most is the fact these characters have lasted, have lived this long, even without me writing them," Lee said. "In fact, some of the writers now may be a hell of a lot better than I was. The characters live and thrive, and they're more popular than ever. As their father, you might say, that's really a good feeling."
MegaCon Tampa Bay runs from Sept. 29-Oct. 1 at the Tampa Convention Center. Other celebrity guests include William Shatner ("Star Trek") and John Barrowman ("Arrow" and "Doctor Who").