3 mobile apps for diabetics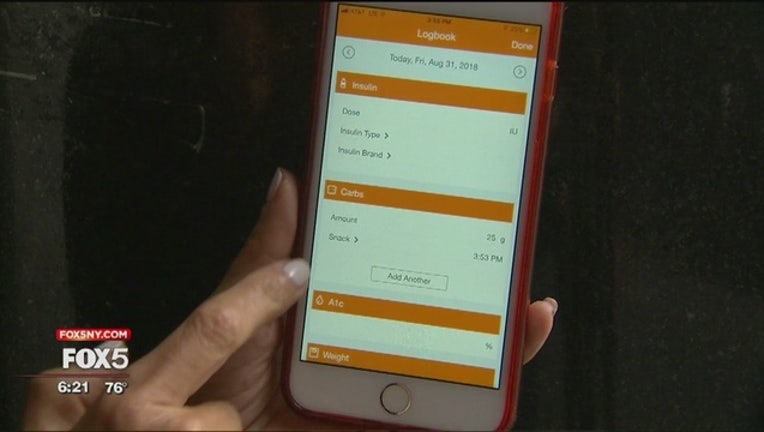 article
NEW YORK (FOX5NY.COM) - Having diabetes means keeping track of a lot of information. From meals to physical activity to blood-sugar readings, apps are available to simplify all of that important data.
"It's a holistic way of managing your health," tech expert Lance Ulanoff said. "For people who have diabetes, they really have to do it on a day-to-day basis. So, it's a pretty powerful tool."
Nutrition is a very important part of diabetes management. With the Mealime app, you can select to view from three to six different meal ideas. Once you find one you like, just tap on it for further details and the ingredients will be added to the in-app grocery list for you.
After selecting a meal plan, see a list of cookware you will need, ingredients to grab, and instructions for preparation.
Choose your menu type, such as low-carb, vegetarian, or classic. Then mark any allergies, check the foods you dislike, and select your meal size.
And the meals only take 30 minutes to create, saving you even more time.
Exercise can really help with managing diabetes and also help you adopt a healthier lifestyle. Turn your smartphone into a step counter with Pedometer++. This app lets you easily keep track of your daily and weekly step counts without any impact on your battery life. It can display your step count, walking distance, active calories and heart rate data.
Keep track of your blood sugar level with the Sugar Sense app. After entering your age and what type of diabetes you have, choose a glucose goal.
"What glucose level are you really looking for? Your blood sugar level—what are you looking to be at?" Ulanoff said. "Once you set that, every day it asks you to put in your blood sugar level and it will tell you if you are in range, above range, below range. So you're really keeping track of it."
The app creates graphs and reports so you can track your progress.
Taking control of your diabetes is just a few taps away.
Check these out—