300-pound gator trapped after hanging out on woman's porch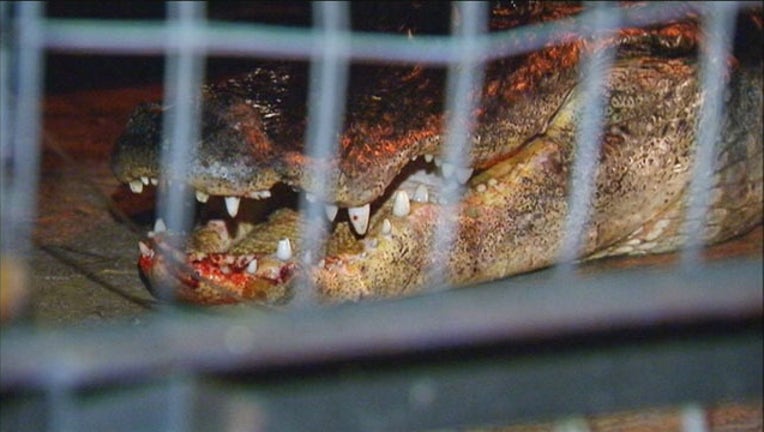 article
A local woman woke up to quite the surprise early Wednesday morning when she spotted a 300-pound gator with blood-stained teeth on her front porch.
Florida Fish and Wildlife Conservation Commission and St. Pete police officials were called to the home on 35th Avenue to handle the situation.
They ended up trapping the gator, and after taking a closer look, told the woman the gator was likely 20 years old and 300 pounds.
"Normally I get up around that time, and I'd be walking out the door to go to work," said Annette Garcia of her normal routine. "And I just say 'Thank God' because by someone seeing it -- I would have walked up on that not knowing he was out there!"
The trapper said the gator was taken to a local farm.