FHP: 5 kids, 1 adult from Philadelphia injured in I-75 crash after impaired driver stops in middle of lane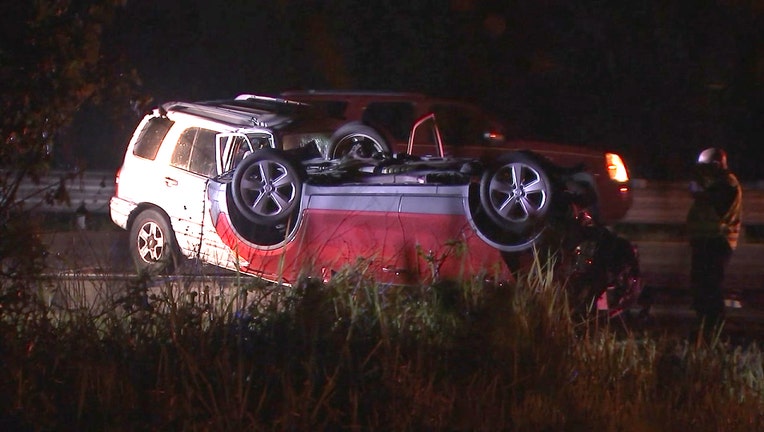 DADE CITY, Fla. - Six people visiting from Philadelphia – including a group of children as young as one and as old as 10 – were seriously injured after crashing into an impaired driver, troopers say.
The crash occurred in the southbound lanes of Interstate 75 at Joe Road in Dade City around 2:15 a.m. Monday. According to the Florida Highway Patrol, 26-year-old Ashley Clairmonte, was heading south on the highway in a 2015 Buick Encore.
Troopers described the Tampa woman as "impaired and tired" as she drove in the inside lane of I-75, and stopped. That's when the driver of a 2004 Chevy Tracker collided into the back of Clairmonte's vehicle. The Buick overturned, and the impact carried both vehicles into the outside lane.
Inside the Chevy, there were a total of six occupants, all from Philadelphia, troopers said. All were seriously injured. The driver was a 24-year-old woman, and her passengers were: a 1-year-old girl, a 6-year-old boy, a 6-year-old girl, an 8-year-old girl, and a 10-year-old girl. Troopers didn't specify their relationship with each other.
READ: Trial for Pasco County man accused of killing 'Thundercats' writer to begin 12 years after victim disappeared
Clairmonte ran away from the scene but returned after troopers arrived, according to FHP. She was arrested for DUI with a serious injury and leaving the scene of a crash. Clairmonte was booked into Pasco County Jail.