9-year-old drag racer already knows she wants to go pro
BRADENTON, Fla. - Victoria Beaner is a 9-year-old phenom in the world of drag racing. Friday she'll be showing off her stuff at the Bradenton Motorsports Park. 
"It is not scary or nervous, I'm kind of cool and it feels good to race," she said. 
Her dad, who has a motorsports background, got her into the sport of drag racing when she was just 6. Three years later, she's already racked up 30 wins in her age group. 
"Right now, she's 55 to 57 top speed. In about a month she'll be doing 8.9 seconds in 1/8 mile. That'll be around 75 miles an hour," said her father, Darin Beaner.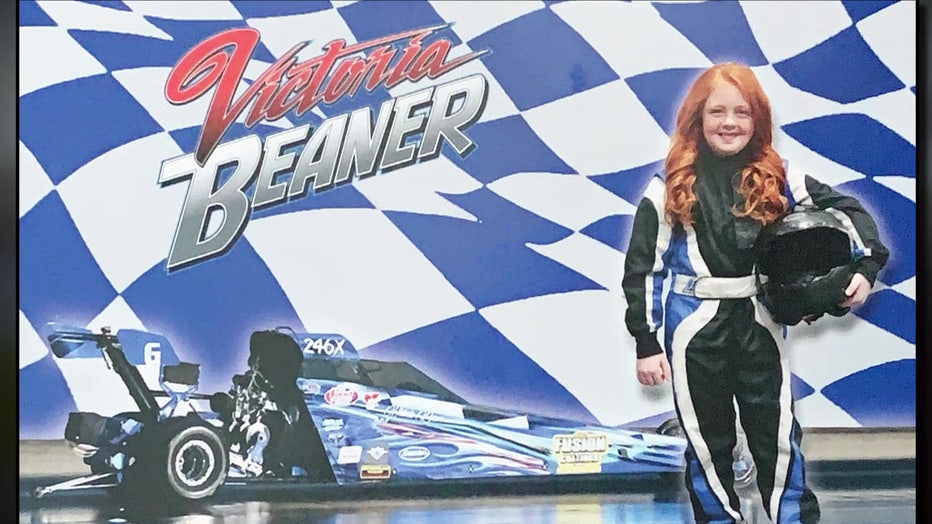 "It is a really fun sport… especially when you win. It's amazing," Victoria said.
She dreams of turning pro and racing down asphalt at triple-digit speeds. Until then, her dad says she's learning life lessons, both on and off the track. 
"She's picked it up very well. She's learned how to practice, learned discipline, learned to block everything else out, able to do her job in the car," Beaner said of his daughter.