Victim dies hours after 'active shooter' reported at Hernando County surgery center; suspect in custody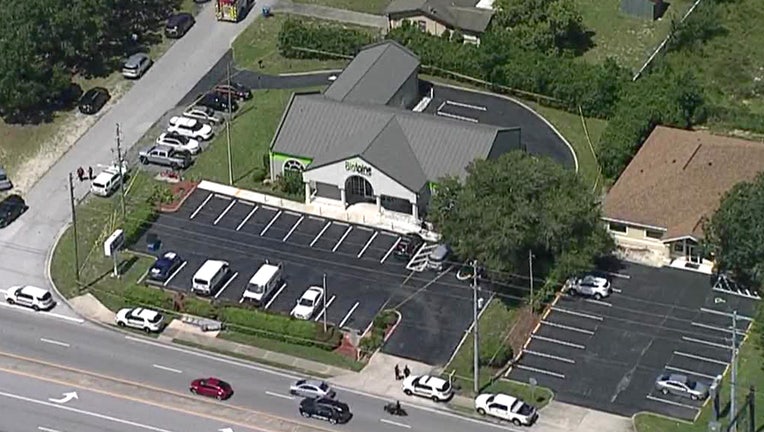 SPRING HILL, Fla. - A shooting victim has died hours after an active shooter was reported in a Hernando County medical office Monday morning, investigators say. 
The shooting happened around 10:30 a.m. at the BioSpine Institute, located at 7101 Mariner Boulevard in Brooksville. Initially, HCSO reported an active shooter on Mariner Boulevard near Landover Boulevard. 
The sheriff's office said they received multiple 911 calls from BioSpine about a shooting in the facility. At least 30 deputies responded to the scene, and went room to room securing the building. As they made their way to the back of the office, deputies located a male suspect in an examination room along with a female victim who was suffering from multiple gunshot wounds. The suspect, identified as 72-year-old Stanley Johns, was suffering from a single gunshot wound.
The victim was airlifted to the hospital as a trauma alert in critical condition. While in surgery, the victim succumbed to her injuries, the sheriff's office said. She is not being identified due to Marsy's Law.
Johns was transported to the hospital by ground and is in stable condition.
Investigators said Johns and the victim are members of the same family. According to the sheriff's office, Johns had an appointment at the BioSpine Institute and had asked the victim to come with him to the appointment. The suspect confessed to deputies that he had both planned and carried out the act of killing the victim due to issues the sheriff's office said were domestic in nature.
Johns is charged with first-degree murder and will be held without bond.