Ahoy Matey: Pirates invade Tampa during annual Gasparilla celebration
TAMPA, Fla. - Pirates invaded Tampa Bay Saturday for the 2020 Gasparilla Pirate Festival as thousands of people lined both sides of Bayshore Boulevard to catch some of the precious beaded treasure.
Cannons could be heard blaring and beads could be see flying as thousands came together to celebrate the first Gasparilla Pirate Festival of the decade.
"It's just crazy," one festival-goer said. "Everybody is screaming.  Everybody is yelling. It's just a good time."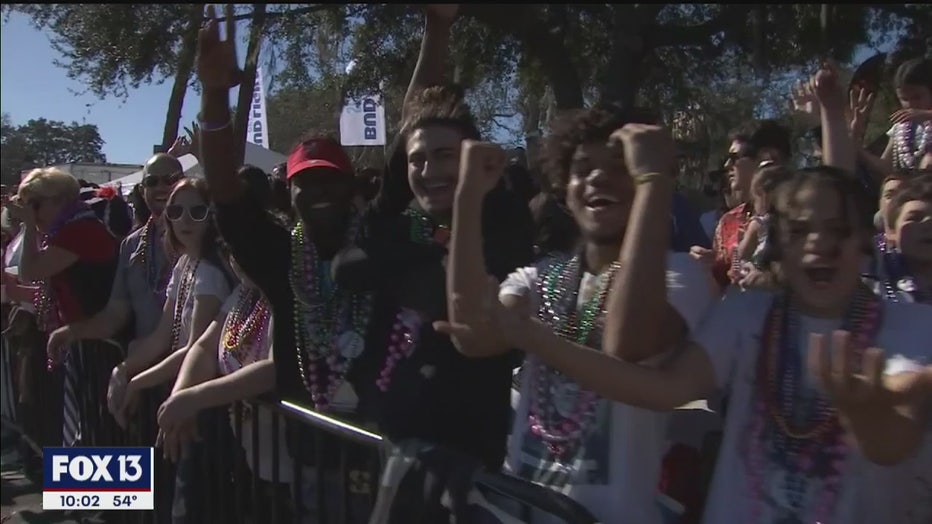 More than 100 floats participated in this year's parade. Many krewes spent weeks and even months getting their floats ready to go for the big day.
"Gasparilla is the best opportunity for Tampa to show their fortitude," one krewe member said. "Their spirit. This is just awesome. I'm a past O'Malley and this is the greatest day we have." 
The parade kicked off at 2 p.m. Saturday afternoon. It started at the corner of Bay to Bay And Bayshore boulevards. It stretched all the way down Bayshore for more than four miles, ending at the corner of Ashley Drive and Cass Street in Downtown Tampa.
"The comradery is wonderful," another krewe member said. "I'm not a native to Tampa. I'm a native of Chicago that moved down here. I've been in the crew for 14 years. It's a bunch of professional women who are fabulous."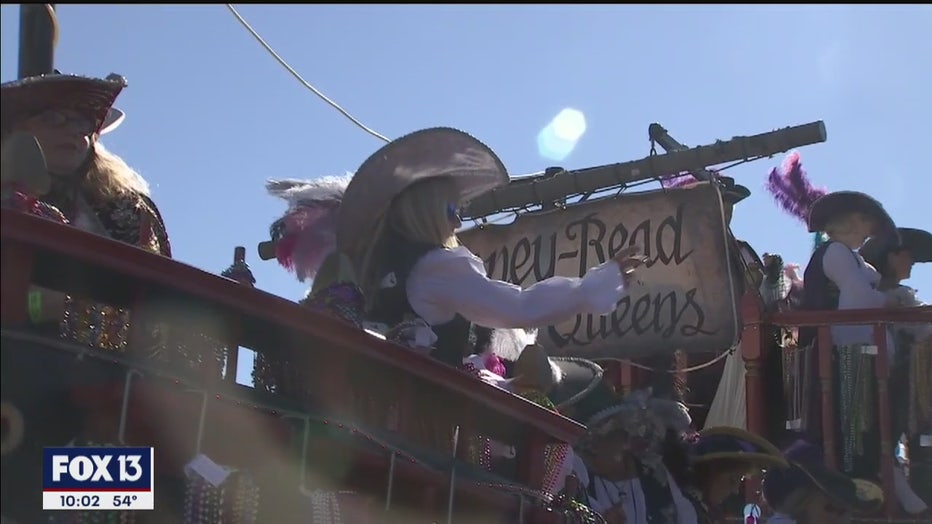 While most partygoers enjoyed the parade under blue skies and sunshine, the parade of pirates wasn't all fun and games.
According to the Tampa Police Department, 21 people were arrest during Saturday's festival and a Hillsborough County mounted deputy shot and killed a dog that tried to attack a Tampa police horse near the parade route.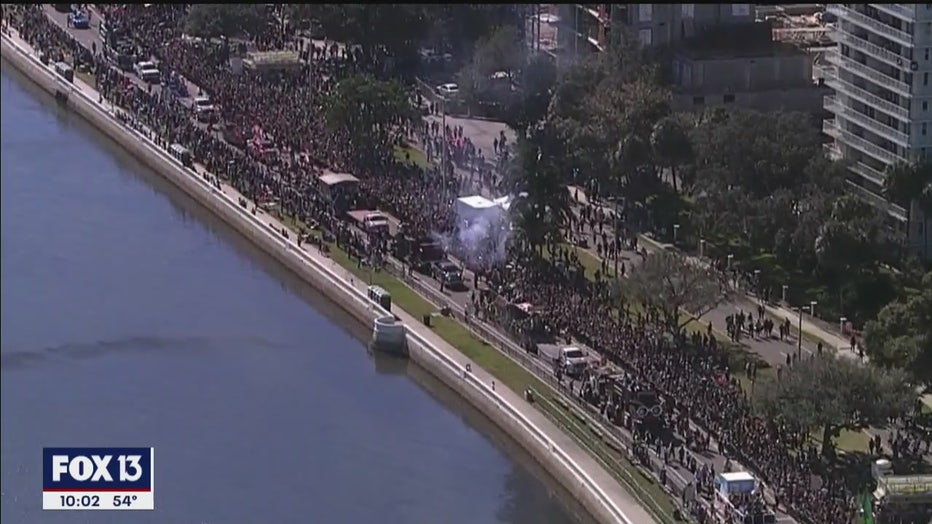 It's a tradition that dates back to 1904. Since then it's continued to grow into an event Tampanians look forward to all year.
The parade is just the kick-off of the Gasparilla season, which includes a music festival, an art festival and the Gasparilla Distance Classic .