AMI Kids, with goal to keep kids out of trouble, uses nature to help them succeed
SARASOTA, Fla. - At-risk children around Tampa Bay receive a firsthand lesson in marine life, which is an effort to program to expose troubled kids to nature.
AMI Kids is a national non-profit organization that works primarily with at-risk teenagers who are in the juvenile justice system.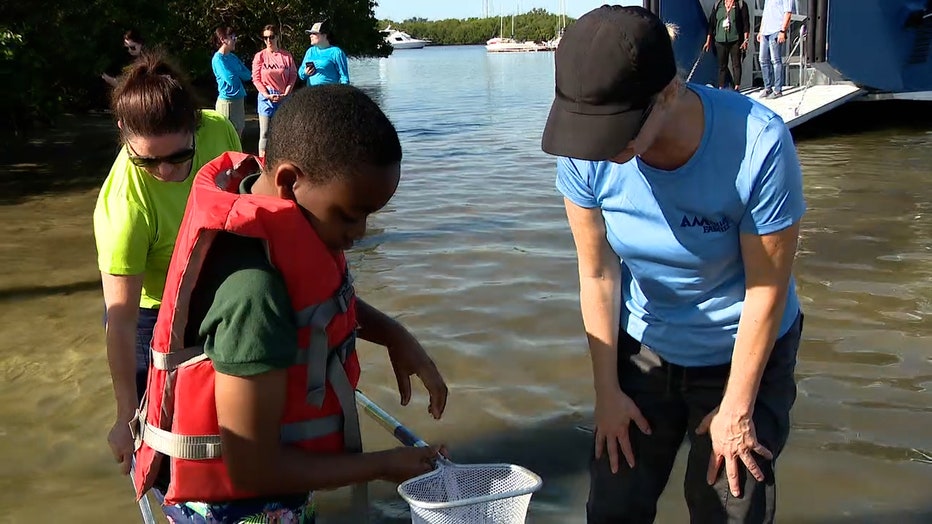 The organization works with these kids in different capacities, whether it's educational, vocational, or even mental health using a variety of programs including a marine educational program where kids get to board a research vessel and explore the waters of Tampa Bay. 
A team from Mote Marine Laboratories and Aquarium is also on board to help educate these kids about the environment and the creatures that call Tampa Bay home. 
READ: Invasive 'Jesus Christ Lizard' could be harmful to people, Florida's environment
"It's important for AMI to have these types of activities for our kids," said Carlos Valdez, operation specialist with AMI Kids, "because our kids deserve an opportunity to be able to experience different things that they may not be used to experiencing, so coming out to an activity like this out in the bay and even seeing a vessel like this for the first time can really inspire these kids."
Learn more about AMI Kids here: www.amikids.org.