Argument over 'mutual love interest' led to shooting, deputies say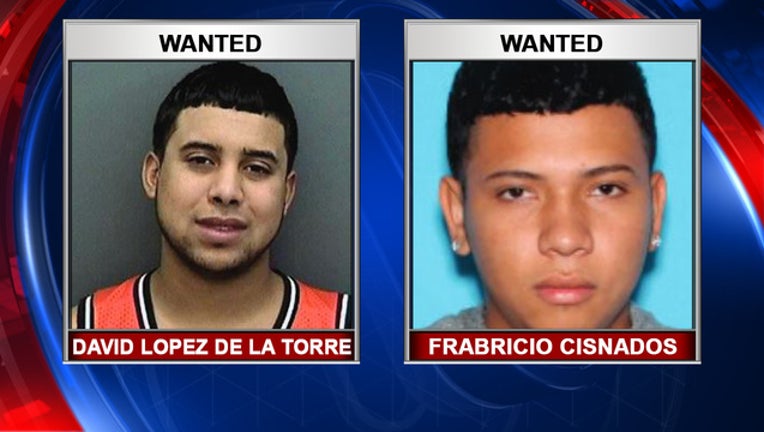 article
RUSKIN (FOX 13) - A shooting in Ruskin seemed to have started over a mutual love interest, deputies say.
On Thursday, the shooting suspects, 20-year-old Frabricio Yosue Menocal Cisnados and 21-year-old David Lopez De La Torre, arrived at a Ruskin apartment around 1:45 p.m. The two victims were at 925 Sawgrass Marsh Court, according to the Hillsborough County Sheriff's Office.
Detectives said the victims were both shot in the leg. They were transported to Tampa General Hospital for non-life threatening injuries. Officials said the shooting is believed to be over a girlfriend of one of the suspects.
Cisnados and De La Torre drove away from the scene in a white Toyota Camry with the Florida tag, 9513TJ, deputies say. Cisnados has a semi-automatic firearm, while De La Torre has an unknown caliber revolver. Warrants have been issued for their arrests.
Anyone who comes in contact with them should not use caution, detectives say, since they are believed to be armed and dangerous.
Those with information on their whereabouts are asked to call the Hillsborough County Sheriff's Office at 813-247-8200. Anonymous tips can be submitted through the "HCSOSheriff" app, or through Crime Stoppers of Tampa Bay at 1-800-873-8477 or online at www.crimestopperstb.com.