Burglary suspect nabbed on roof of Best Buy; partner and dangling ropes found inside
BRANDON, Fla. - Deputies and even fire crews helped thwart a daring drop-in robbery at a Brandon electronics store overnight.
According to the Hillsborough County Sheriff's Office, it was around 2 a.m. the alarm was triggered at the Best Buy on Grand Regency Boulevard. 
Responding deputies heard and eventually found a man on the roof trying to hide. Video from the sheriff's office helicopter showed him crouching behind a rooftop air conditioning unit as deputies climbed up via a fire truck ladder.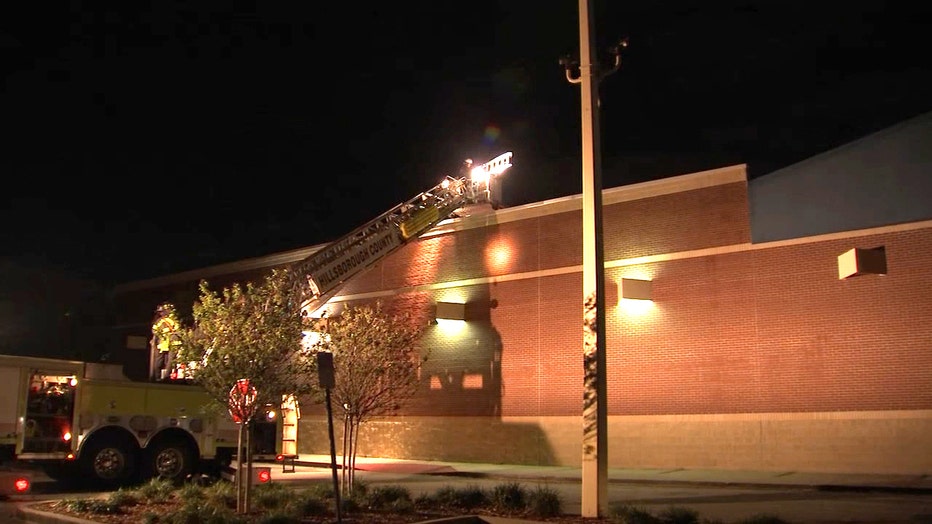 Deputies later identified the suspect as Dustin Jay Ammons, 39. They say he was wearing all black and equipped with burglary tools, a 64-foot ladder, 11 black duffle bags, and a radio earpiece. 
He was apparently using that radio to communicate with his partner. Deputies say 42-year-old Liliana Maria Grist was inside the store -- also equipped with an earpiece -- along with two ropes hanging from the ceiling.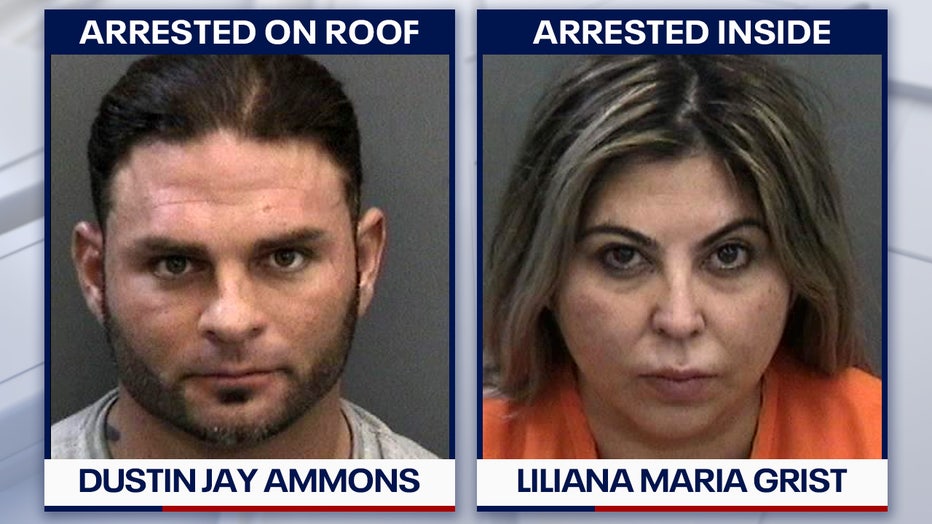 "They didn't get any electronics, but they did get charges of criminal mischief, possession of burglary tools and burglary of an unoccupied structure," the agency tweeted.