Bay Area first responders return after Florence recovery efforts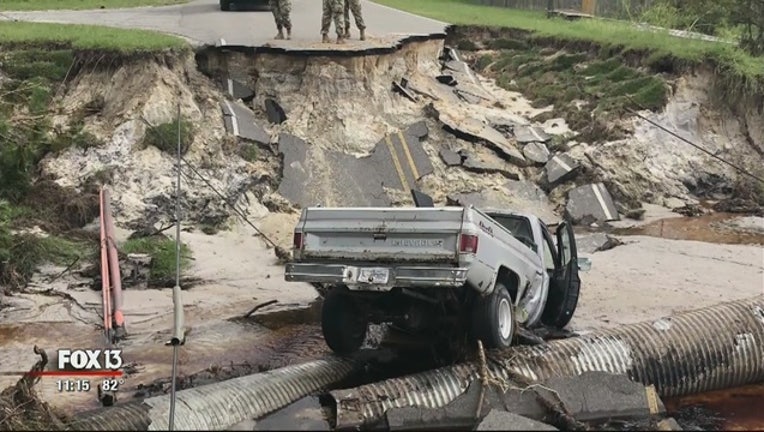 article
TAMPA (FOX 13) - A dozen first responders from across the Bay Area returned home Wednesday after spending the last two weeks on the front lines of the Hurricane Florence recovery effort in North Carolina.
The Emergency Response Team was made up of a dozen first responders from our region. They spent the majority of the 14 days in Brunswick County, which is along the coast. The team had to use military helicopters to reach that area because the roads were flooded and impassible.
"A lot of roads were opened back up. They were rapidly making temporary road repairs," said Lakeland Fire Chief John Maddox, who was the team leader.
The team spent most of their time helping crews prepare for the hurricane, handing out assignments after the storm hit and making sure the response ran as smoothly as possible.
When they returned home, they were greeted with cheers from family and friends. The first responders said they were glad they could help states that typically come to the aid of Floridians during hurricane season.
"It felt really, really good because the last time we've had a couple of incidents down here, all of the other states - in particular, North Carolina, South Carolina, a few other states - have come down to help Florida," said Clayton Parrott, with Pinellas County Emergency Management. "You just help your neighbors. It just feels really, really good. I come home, I feel really good that I know I've done a good job and we've left it in a better position than what they were when we got up there." 
"There's no better feeling than helping other people. I mean, that's what we're here for," added Beesan Mustafa, with Pasco Fire Rescue.
The crew spent their time in Brunswick County sleeping in a gymnasium. They said they're glad to finally be back in their beds.