Body cam video shows moment when recruits find missing girl in woods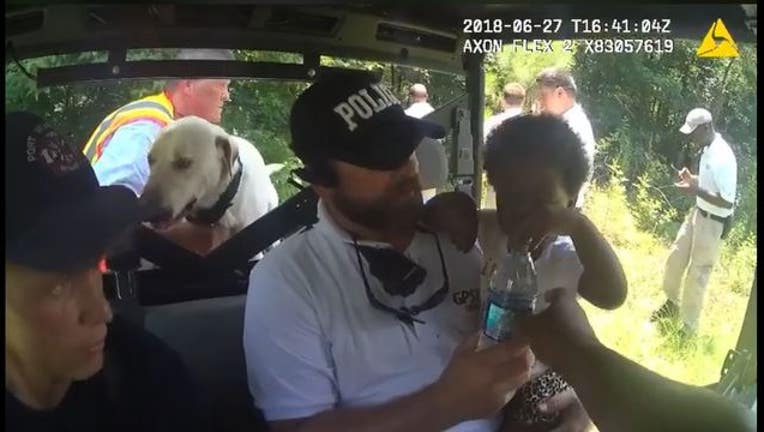 article
PORT WENTWORTH, Ga. (KTVU) - A little girl had been lost in the woods for 15 hours as temperatures crept over a sweltering 100 degrees.
The girl was reported missing in Port Wentworth Tuesday. Crews from multiple jurisdictions sent search parties out in hopes of finding her.  
Savannah Police Department recruits were tirelessly searching through the woods for the girl when they heard something off in the distance. 
Body cam video from one of the recruits shows him breathless as he searches through the woods. Then a noise is heard off in the distance. "That's a child, that's a child. We got a child," as they run through the woods in the direction of the noise. 
Video shows one of the recruits gently picking up the girl from a bush as she wraps her arms around his neck. One of the recruits can be heard saying, "We've got you now."
The recruits immediately place a call to joyously report they found the girl as they give her water. "You're ready to see your mama?" one of the recruits asks. 
The girl was in good health and only had a few minor cuts and scrapes to her legs. 
Additional details on why the girl initially went missing have not been released. 
The recruits will officially graduate in August and get their Savannah Police Department badges.