Body of missing kayaker found after overturned boat spotted near Gandy Bridge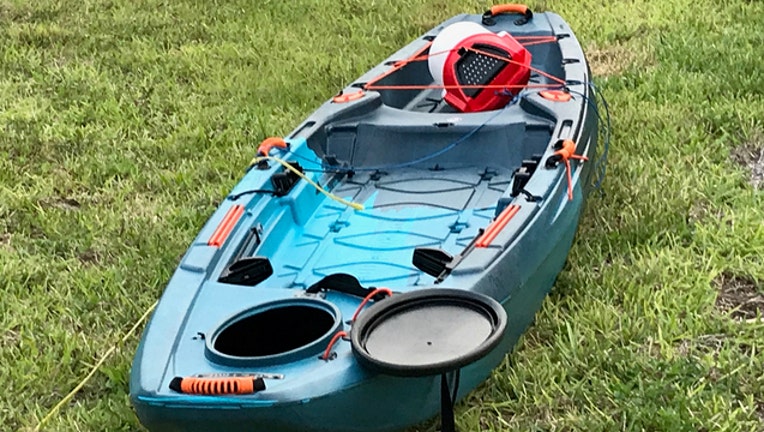 ST. PETERSBURG, Fla. (FOX 13) - Crews recovered the body of a kayaker after an overturned boat was spotted near the Gandy bridge in St. Petersburg on Saturday.
According to the the Florida Fish and Wildlife Conservation Commission, officials from multiple agencies responded to a search and rescue near Gandy Bridge in St. Pete for a possible kayaker in distress.
St. Pete police found the empty kayak around 6:30 p.m.
A Tampa police helicopter located an unresponsive person in the water at approximately 7 p.m. The kayaker was later declared deceased.
The United States Coast Guard, Tampa Police Department, Pinellas County Sheriff's Office, St. Petersburg Police Department, Tampa Fire Rescue, St. Petersburg Fire Rescue and St. Petersburg/Clearwater Airport Fire Rescue all responded to assist the search and rescue effort.
FWC said it will be investigating the incident as a boating accident. No other information, including the name of the kayaker, was immediately available.