Alligator with taped snout trapped in Brandon retention pond: 'It's inhumane'
BRANDON, Fla. - A Hillsborough County woman is hoping to get help rescuing an alligator from her community's retention pond.
She told FOX13 the gator's mouth has been taped shut since December when a trapper attempted to remove it from the pond.
"Whoever attempted to trap him and put the tape around his mouth clearly lost him and that's what started this," Amber Lock said.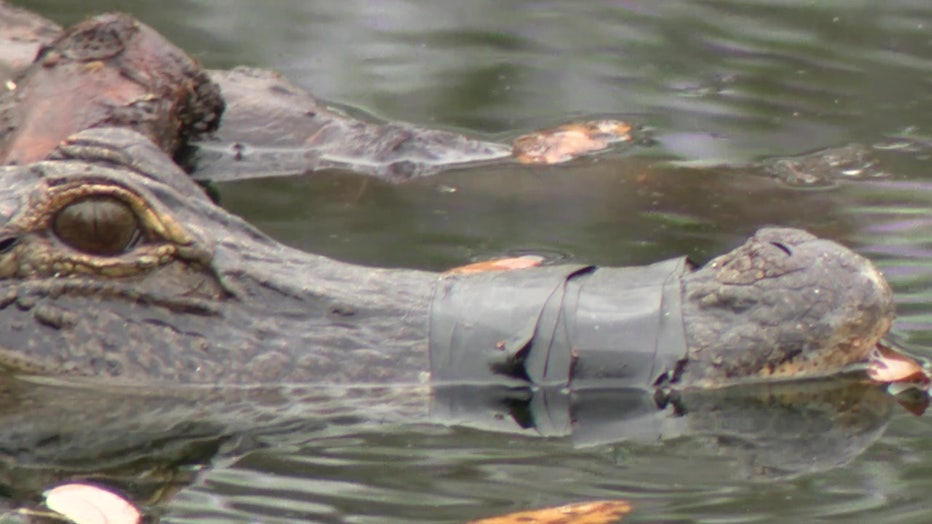 An alligator with a taped snout has been in a retention pond since December. 
She says since then she's contacted several groups including other local trappers in hopes of finding a solution, but it hasn't been easy due to required permits.
READ: Chester, the popular 13-foot alligator at Gatorland, dies
"I tried other avenues to try to expedite this and make it something that's important to everyone and there's just been no traction. I feel that this animal's been suffering for two months and that to me, that's just unacceptable," Lock explained.
A wildlife expert says having its mouth taped shut for an extended period will impact the alligator.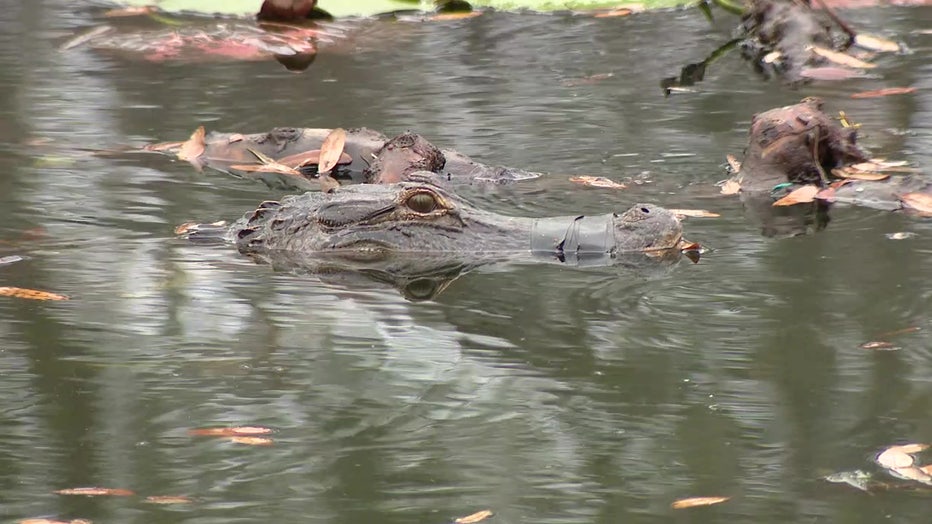 A Bay Area alligator expert says the alligator could suffer from loss of body mass, dehydration and skin issues due to the tape. 
"It does physically affect him. He loses body mass. He gets dehydrated," Martha Rivera of Everglades Outpost Sanctuary stated. "You know, if this gator is in a retention pond, the trapper that went out there should definitely not have left him, especially with the tape on the mouth. Then you also have the fact, too, that that tape messes up their skin."
READ: Thousands of 'nuisance alligators' killed each year
She says an alligator's mouth is usually taped shut for safety during transport, but it's not meant to be on long-term.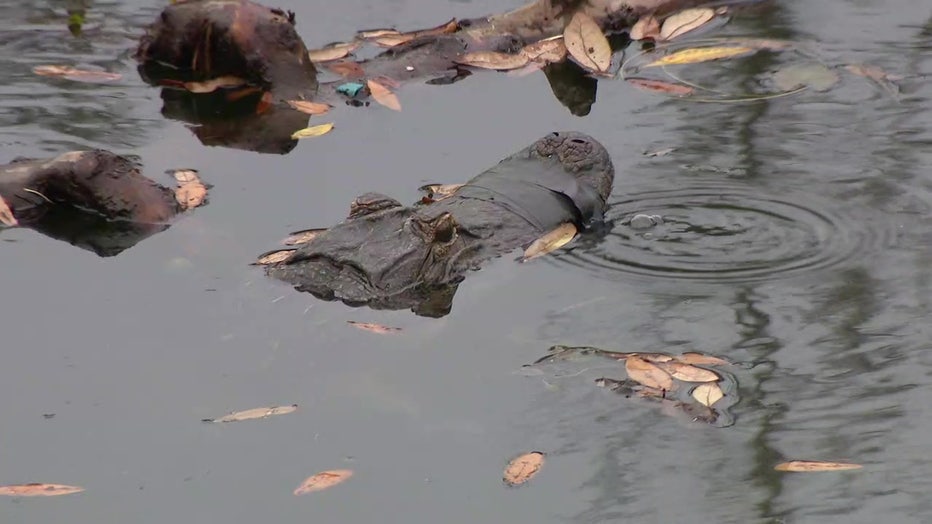 Officials say it's been difficult to rescue the alligator because of permits. 
"Someone needs to go back out there and get this alligator. There's no way that you could just leave it there with its mouth taped shut. It's inhumane as well," Rivera said.
READ: Florida photographer captures amazing shot of heron flying off with baby alligator in mouth
According to the FWC website, it administers a Statewide Nuisance Alligator Program (SNAP) using contracted nuisance alligator trappers throughout the state to remove alligators.
Lock says FWC is involved. FOX13 reached out for more information and will provide updates as we receive them.