Child injured after being hit by SUV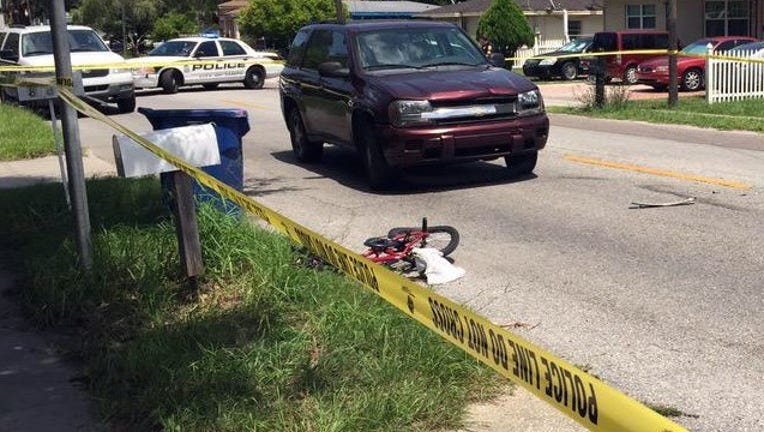 Police say a young boy was hit by an SUV while bicycling in the north Tampa area.
The scene is at Linebaugh Avenue and Taliaferro Avenue. 
TPD says the 8-year-old boy was not wearing a helmet and suffered serious head injuries.
Linebaugh is closed between Nebraska and Florida.