Delivery driver's car carjacked with three-year-old inside
HERNANDO COUNTY, Fla. - Breanne Lucey, 41, is facing kidnapping, robbery, and fleeing police charges after Sheriff Al Nienhuis says she threw a delivery driver down and stole her car with a three-year-old girl inside.
Investigators say this happened Saturday afternoon near US-19 and Spring Hill Drive.
"There was a three-year-old child in the car, which is not only the worst nightmare of the caregiver, it's the worst nightmare of law enforcement having a carjacking involving a three-year-old," said Sheriff Nienhuis.
READ: Channelside Charter Academy principal facing charges for failing to report child abuse
Lucey is no stranger to the police.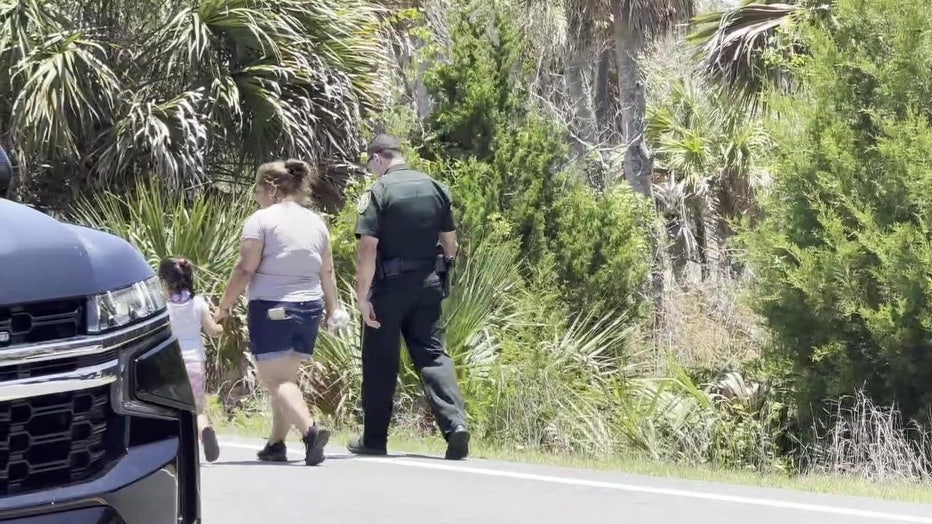 Three-year-olf reunited with her caregiver 
She has been arrested 24 times since 2017, according to Hernando County Sheriff's Office jail records.
"The three-year-old is reunited with the caregiver, and everybody is safe and sound. All the deputies are safe, even the suspect is safe, it couldn't have happened any better, but it certainly was a difficult situation during that short pursuit and getting that suspect in custody," Sheriff Nienhuis said.