Deputies: Man from NY found hiding in 13-year-old's closet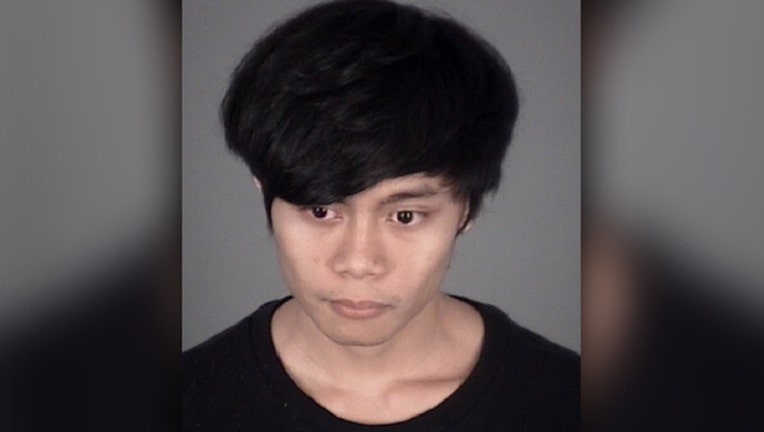 article
NEW PORT RICHEY (FOX 13) - Authorities in Pasco County arrested a man after he was found in a teenager's closet in New Port Richey.
Christian Angelo Alarcon Roque, 21, is accused of traveling from New York to meet a 13-year-old who he had been communicating with for years.
Deputies said the girl's parents called 911 Monday evening after finding Roque hiding in her closet.
Roque told detectives he took a train to Florida while his parents are on vacation in Mexico. Both him and the 13-year-old admitted to performing oral sex on each other.
During questioning, the suspect said the teen told him she was 20 years old. The girl admitted that she claimed to be one year younger than him, deputies said. 
According to deputies, the two had been communicating through apps like Snapchat for three years. Roque and the girl had been exchanging nude photos of each other for some time, investigators said.
Roque was arrested and charged with sexual activity with a minor, possession of child pornography and traveling to meet a minor.