Double-parked car blocked with shopping carts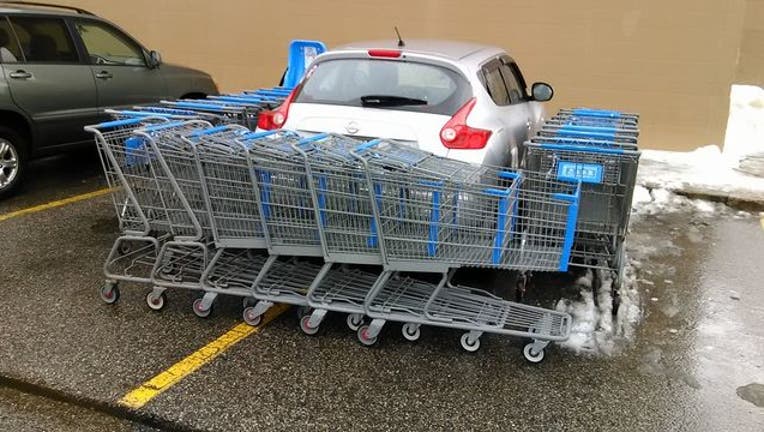 article
BIDDEFORD, Maine (FOX 13) - We've all been there. You're in the midst of holiday shopping and the parking lots are full.
So when someone saw a car double-parked at a Walmart store in Beddeford, Maine, it was apparently more than they could take. So they boxed the car in with shopping carts. 
It was a non-violent protest to the inconsiderate parking spot pilferer, but likely caused more headache for the driver of the car than the person who took time to arrange three rows of shopping carts around it.  
Many who commented online on a photo of the car, peeking out from the buggies agreed the driver had it coming. 
Matthew Mills posted the photo of the trapped silver Nissan on Facebook with the caption, "This guy got a lesson in parking Hahah."
Mills says he was not the one who positioned the carts around the car, but enjoyed the humor in the situation.
It's unclear if the driver did get the message, but it's likely they spent quite a bit of time undoing what another frustrated parker did. And based on the snow visible in the picture, it wasn't the first bit of digging out that person has done this week.