Sheriff: Road rage suspect arrested for shooting at Hillsborough County deputy
TAMPA, Fla. - A man was arrested after shooting at a Hillsborough County deputy while driving in Riverview Wednesday evening, the sheriff's office said. 
The Hillsborough County Sheriff's Office is now investigating the road rage incident. Shortly after the suspect shot at the deputy, HCSO said they arrested 49-year-old Tracy Swint.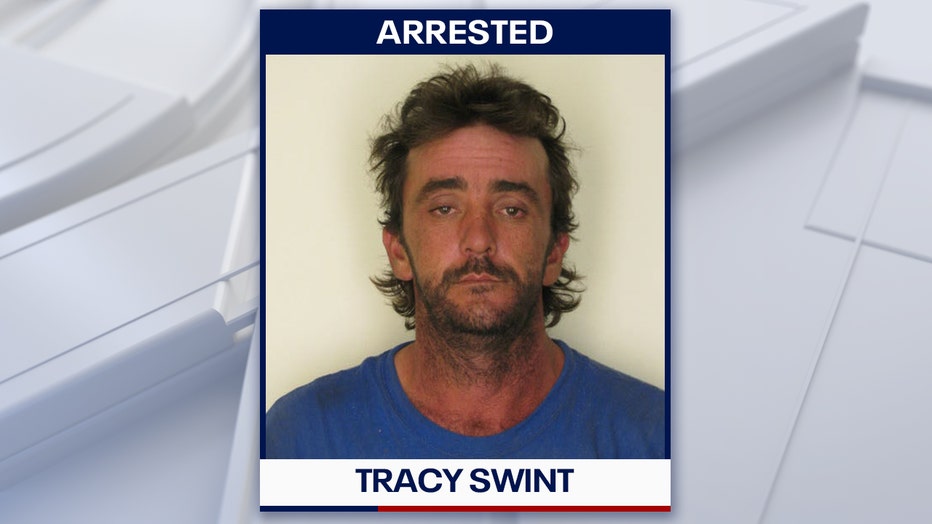 Previous mugshot for Tracy Swint. Courtesy: Hillsborough County Sheriff's Office. 
Deputy Daniel Henry, 33, was heading home from work when he came across a green Saturn driving slowly on Balm Riverview Road near CR-672, Hillsborough County Sheriff Chad Chronister said. That's when the suspect started driving aggressively and even began brake-checking the deputy. 
Deputy Henry then tried to safely pass the vehicle, which is when the driver rolled down his window, stuck his arm out holding a gun and fired it toward the deputy, Chronister said. 
The bullet struck the deputy's vehicle once between the back passenger door and the wheel, officials confirmed.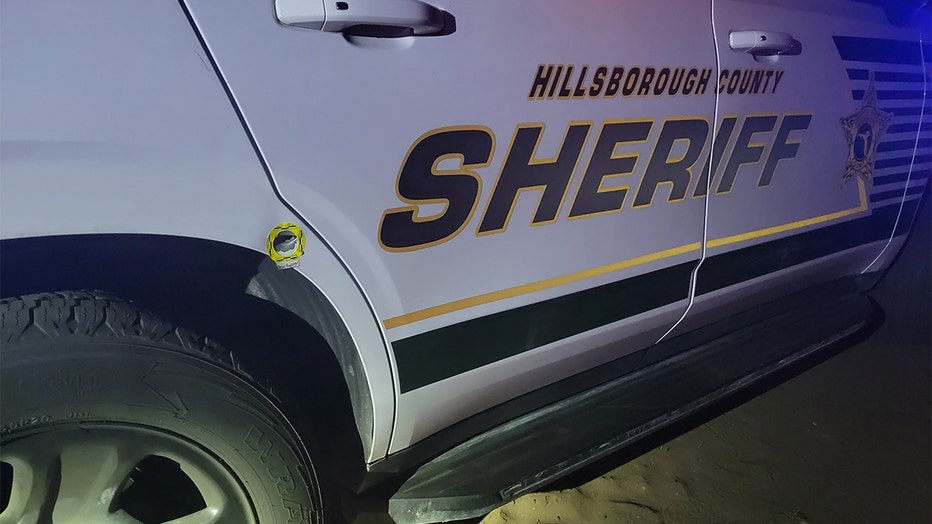 The Hillsborough County deputy's patrol vehicle was struck after a man fired a gun at him during a road rage incident. Courtesy: Hillsborough County Sheriff's Office. 
The sheriff's office said Deputy Henry pulled over and immediately started feeding information on the suspect into his radio. Chronister said that the deputy wasn't injured during the road rage incident. 
"I'm angry that any driver would inflict violence on another human being in our community, because his emotions got the best of him," Hillsborough County Sheriff Chad Chronister said during a news conference after the shooting. "I'm disappointed that any member of our Tampa Bay community would shoot at a law enforcement officer."
Hillsborough County deputies responded to the area and were able to follow the suspect. They stopped the driver at a Riverview home on McMullen Road and seize the vehicle and took the suspect, Swint, into custody. 
Deputies said Swint's wife was also in the vehicle at the time of the shooting, but at this time, they don't believe she was involved. 
Several empty beer cans as well as marijuana were found inside after Swint got out of his vehicle, Hillsborough County deputies said.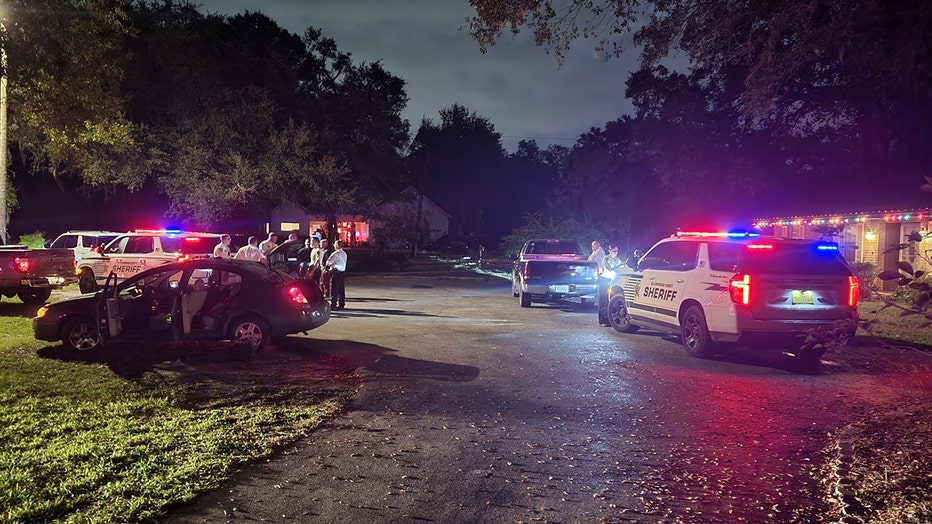 Chronister said Swint claimed he had no idea he was shooting at a deputy. In response, Chronister said during the news conference, "I find it hard to believe that he didn't know he was shooting at one of these law enforcement officers that keep this community safe."
Deputy Henry has been with HCSO since 2016 as a patrol deputy, according to HCSO. 
"I'm grateful to God that this deputy wasn't injured, and after probably a lengthy interview and a long night for this deputy, he's going to be able to go home to his family and his loved ones," the sheriff said.
Chronister said the investigation into the road rage incident remains active. Swint has been arrested for aggravated battery on a law enforcement officer and shooting into an occupied vehicle investigators said.