Fawn with rope around its neck spotted in New Port Richey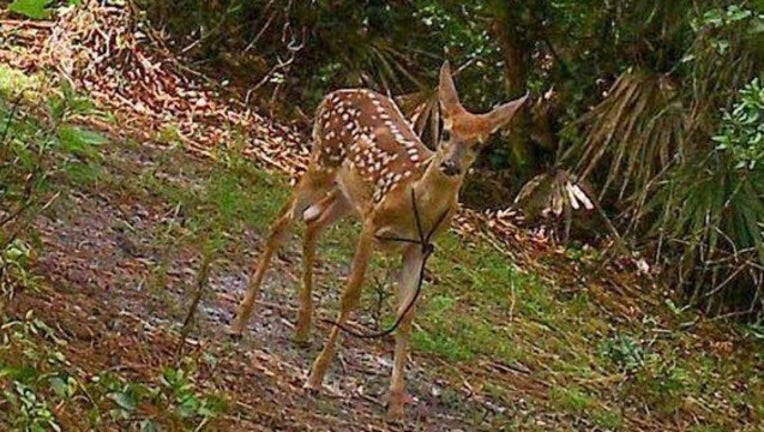 article
NEW PORT RICHEY (FOX 13) - Folks living in a New Port Richey community are on alert to try and save a baby deer.  
Sharon Avila of the Tanglewood subdivision sent FOX 13's Cynthia Smoot a photo of the fawn, which appears to have a rope around its neck.
No one seems to know how that happened, but it's a threat to the young deer.
He or she could get it caught on a tree branch or obstacle and be severely injured or worse.
Owl's Nest Sanctuary for Wildlife is aware of the fawn and has a team ready to respond when someone spots it.  
They ask that you not approach the fawn or try to catch it.  
Please text the location to Owl's Nest Sanctuary Kris Curcio-Porter at 813-598-5926.