FHP chief says drones won't be used for speeding enforcement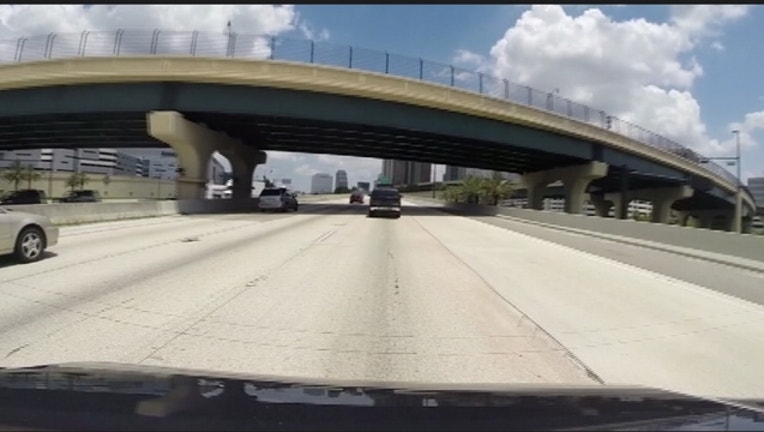 article
TALLAHASSEE, Fla. (NSF) - Drones would not be used to ticket motorists, Florida Department of Highway Safety and Motor Vehicles Executive Director Terry Rhodes said Tuesday after her agency got backing from the state Cabinet to ask lawmakers to set up a pilot program that would use unmanned aerial devices to help manage traffic crashes.
"If we were going to do this, number one I would want to try it for a year, 18 months, report back to the Legislature and then determine what type of law it would be," Rhodes told reporters. "It would not be for criminal evidence or arrests."
Asked if drones could be used to issue speeding tickets or other motor-vehicle infractions, Rhodes responded, "That is not the intent." She added, "There are other uses for it, but I don't want to use it for getting speeding tickets."
The Cabinet -- Agriculture Commissioner Adam Putnam, Attorney General Pam Bondi and Chief Financial Officer Jeff Atwater -- agreed to accept the highway agency's "legislative concepts," including the drone proposal, for the 2017 session.  Gov. Rick Scott abstained from the vote.
The drone proposal stems from a 2013 state law that prohibits the use of unmanned aerial vehicles by law enforcement for surveillance and evidence gathering. The law limits the use of automated surveillance aircraft by law enforcement unless a judge issues a warrant, there is a "high risk of terrorist attack" or officials fear someone is in imminent danger.
The law was pushed as a way to protect people from the unwarranted use of drones and other unmanned aircraft.
Information provided by The News Service of Florida.