FHP: Hernando crash victims pull out shotgun, carjack good Samaritans
RIDGE MANOR, Fla. - Around 7:30 Tuesday morning, a black 2021 Nissan Sentra with Oklahoma plates hit a guardrail on I-75 in Hernando County, according to Florida Highway Patrol troopers. Seeing this, a mother and daughter from Jacksonville, acting as good Samaritans, stopped to help. That's where things took a terrifying turn. 
"They were confronted by these two men with a shotgun," said Sgt. Steve Gaskins with the FHP.  
The armed men forced the two women back in their own car and ordered them to drive more than 40 minutes to Tampa, eventually getting out at 138th Avenue and 19th Street. 
The mother and daughter we left shaken but unhurt. 
"Very scary indeed," Sgt. Gaskins said.  
Investigators are processing the Nisan for clues as to who the two guys are. They face felony carjacking charges.
Officials say they may have connections to Tampa, Lakeland or Hernando County. 
"We don't want these people running around doing this to other people," said Sgt. Gaskins.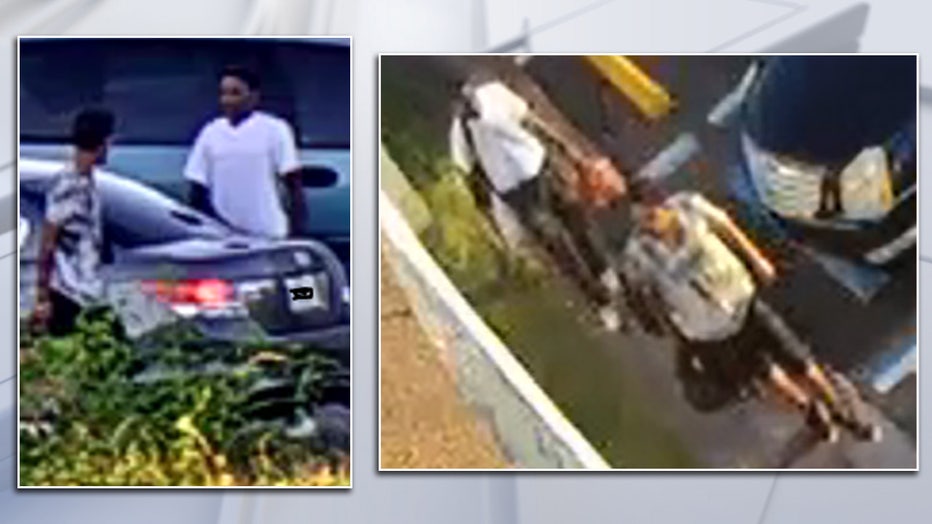 The first suspect was described as a Hispanic male, 5-foot-6 to 5-foot-8 in height, in his early to mid-30s, with brown curly hair 2 to 3 inches in length with a mustache to a goatee, with a tattoo from arm to shoulder, thick eyebrows, and earrings.
The second suspect was described as a Black male, taller than the Hispanic male, in his early to mid-30s, with short hair, dark skin, and a large nose.  
Anyone who recognizes either of the two men is asked to call FHP or Crimestoppers of Tampa Bay.