Florida Highway Patrol trooper injured while protecting father and child crossing the street in Tampa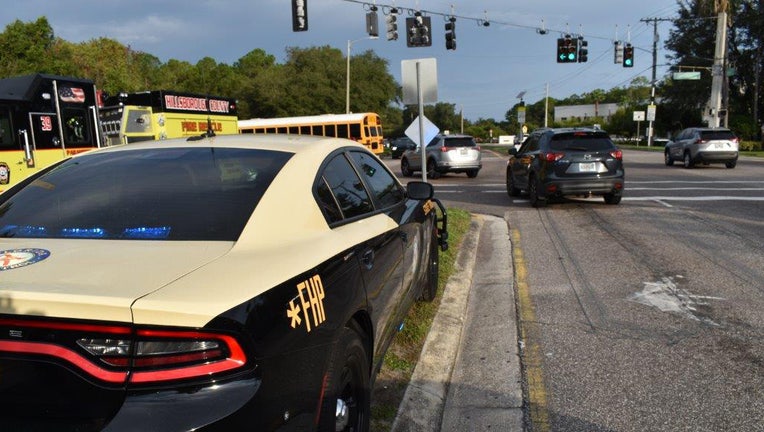 article
TAMPA, Fla. - On Monday morning, a Florida Highway Patrol trooper was injured while helping with traffic control at the Hillsborough Academy of Math and Science. 
The incident occurred at the intersection of West Waters Avenue and Montague Street. 
FHP says the trooper saw a father pushing his child in a stroller in the crosswalk on Montague Street. 
READ: Florida beachgoers help get distressed, stranded shark back into the ocean
At the same time, a 71-year-old driving a 2020 Nissan Rogue north on Montague Street turned right, failing to yield to the pedestrian.  
The FHP trooper then stepped into the roadway and attempted to get the car to stop for the pedestrian. 
FHP says the driver did not stop their car, striking the trooper.
READ: Driver hospitalized after car crashes into home, pool in Spring Hill
The trooper suffered minor injuries. 
The 71-year-old driver was cited for failure to yield, according to FHP.