Florida man seen in video pinning, repeatedly punching dog, deputies say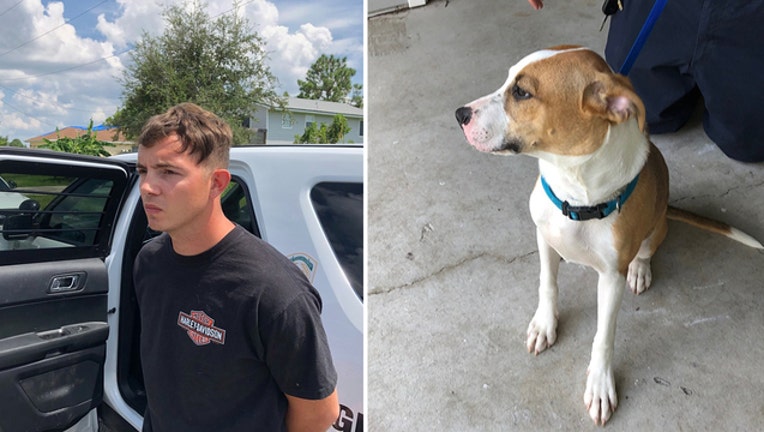 LEHIGH ACRES, Fla. (FOX 13) - A video showing a man abusing a dog in Lehigh Acres caught the attention of Lee County deputies over the weekend.
On Sunday, the sheriff's office became aware of the video, showing the dog being pinned to the suspect, who also punched the canine three times with a closed fist, they said. The video was captured by a Ring surveillance camera near the intersection of Hannah Avenue South and 17th Street SW.
The video was posted online, and deputies said they identified the suspect as 28-year-old Joshua Schlotmann. It's unclear if the suspect was the owner of the dog.
Schlotmann was arrested on an aggravated animal cruelty charge. The dog, named "Thanos," was taken by Lee County Domestic Animal Services. 
"Not here. Not now. Not ever," Lee County Sheriff Carmine Marceno said in a statement. "I'll keep throwing these abusers into jail until they get the message that I won't stand for it!"