'He preyed on the huge hearts of dog lovers': Former pet charity CEO pleads guilty to fraud
TAMPA, Fla. - A man already on probation for stealing donations to a pet charity for his own use is headed to prison after pleading guilty to swindling a pet insurance company out of thousands of dollars.
The Hillsborough state attorney says their case against Albert Adams was so strong, he had no choice but to plead guilty
Albert Adams has been in jail since January after he was arrested for a series of insurance claims he submitted for veterinary procedures that never happened.
"He had two dogs with his wife and he was making up services that the pets were receiving. He was even submitting receipts for MRI'S that were supposedly provided by a company that doesn't have an MRI machine," Hillsborough County State Attorney Andrew Warren explained.
In March and April of 2020, the 50-year-old submitted nine phony claims so he could get reimbursed $12,984.98.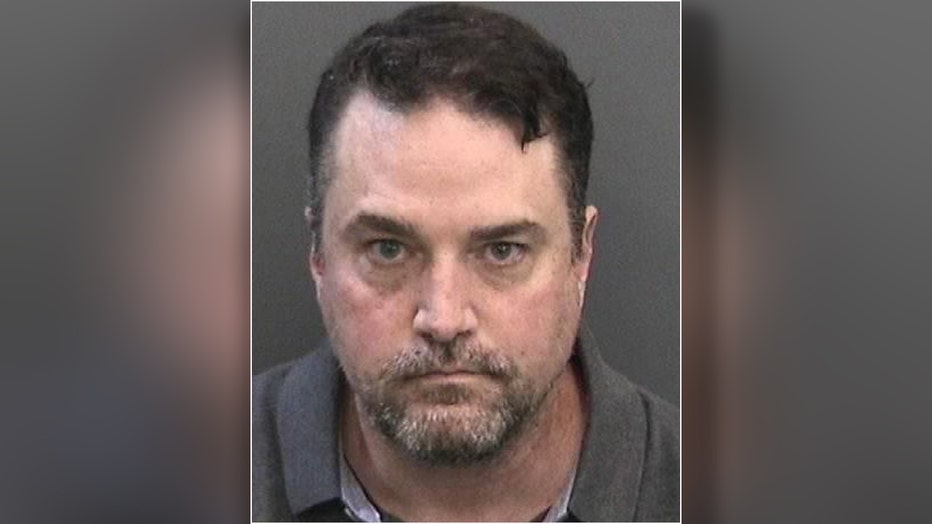 Courtesy: Hillsborough County Sheriff's Office
In a deal with prosecutors, the 50-year-old will spend 15 months in state prison, followed by 10 years on probation.
"Our office over the past year had built a really strong case against him, which left him with little choice other than to plead guilty," Warren said.
Officers were tipped off about the fraud after the pet insurance company discovered the procedures were never performed. 
During the investigation, Adams tried to pin the blame on others, maintaining his innocence.
During a phone call with a detective, Adams said, "I'm the kind of person I did something wrong, I would tell you I did something… I only have two insurance claims this entire year. And they're for flea and tick medicine."
Adams was on probation for another scam when he was arrested for the 10 felonies. That conviction stems from when he used his own charity, Soaring Paws, to con animal lovers out of donations that were supposed to pay for flights for pets in need.
"Maybe got in over his head back a few years ago with Soaring Paws and was doing the wrong thing, but he was given an opportunity to do the right thing and he failed completely. And that's why he's now behind bars," Warren said.
Before heading to state prison, Adams is being taken to Lee County where he faces three charges for selling a woman a non-existent dog for $575.
CONNECT WITH FOX 13: