Free Zika testing in the Tampa Bay area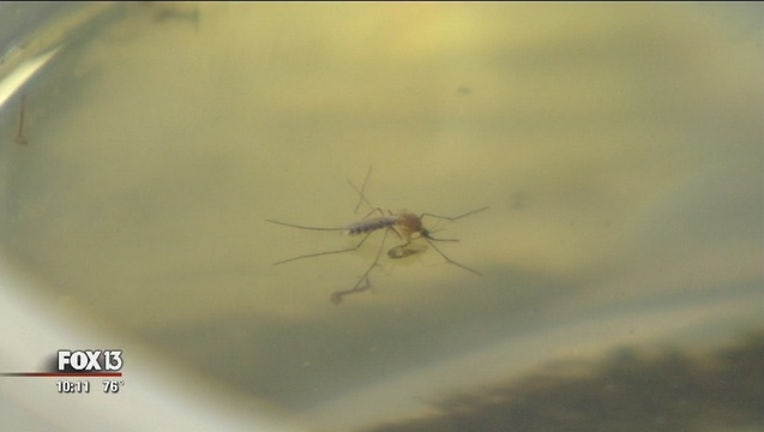 article
TAMPA (FOX 13) - Health officials are reporting more cases of locally transmitted Zika in Miami.  Meanwhile, Zika continues to weigh heavy on the minds of pregnant women across the state.
Counties across the Tampa Bay area have put plans in place for those women to get tested for the virus -- free of charge.
Here is a county-by-county breakdown of testing times and locations:
CITRUS COUNTY
Appointment Line 352-527-0247
Walk-ins:
3700 West Sovereign Path, Lecanto
120 North Montgomery Avenue, Inverness
HARDEE COUNTY
Testing by appointment, Monday through Friday. Call: 863-773-4161
Walk-ins also available at 115 K.D. Revell Road in Wauchula        
HERNANDO COUNTY
Test times:
Spring Hill office: every day 1 to 4 p.m.
7551 Forest Oaks Blvd, Spring Hill
Brooksville office: Wed, Thurs and Fridays from 1 to 4 p.m.
300 South Main St. Brooksville.
Questions or appointments call: 352-540-6800
HILLSBOROUGH COUNTY
Questions or Appointments call: 813-466-6650
Health Department
1105 E. Kennedy Boulevard, Tampa
HIGHLANDS COUNTY
No response yet
MANATEE COUNTY
Testing will be during regular clinic hours (7:30 a.m. to 5 p.m., Monday through Friday)
Location: 410 6th Avenue E, Bradenton
Call for an appointment 941-748-0747
PASCO COUNTY
Monday through Friday, 8 a.m. to 4 p.m.
Call for an appointment but will take walk-ins.
Tests offered at three locations:
13941 15th Street, Dade City
Phone: 352-521-1450
140841 Little Road, New Port Richey
Phone: 727-861-5250
4717 Airport Road, Zephyrhills
Phone: 813-780-0740
POLK COUNTY
5 main clinics offering free testing Monday through Thursday during normal clinic hours. Call clinic phone numbers first.
Auburndale Clinic
1805 Hobbs Road
Auburndale, FL 33823 863-965-5400
Specialty Care Clinic
1255 Brice Blvd
Bartow, FL 33830
863-519-8233
Haines City Clinic
1700 Baker Ave E
Haines City , FL 33844
863-421-3204
Lake Wales Clinic
835 W. Central Ave
Lake Wales, FL 33853
863-678-4144
Lakeland Clinic
3241 Lakeland Hills Blvd
Lakeland, FL 33805
SARASOTA COUNTY
Testing will take place Tuesdays and Thursdays from 12 p.m. to 3 p.m. at the William L Little Health and Human Services Office at 2200 Ringling Blvd in Sarasota.
Testing will take place Tuesdays from 12 p.m. to 3 p.m. at the office at 6950 Outreach Way in North Port.
Appointments or questions, call:  941-861-2817