Frontier: Internet outage should be fixed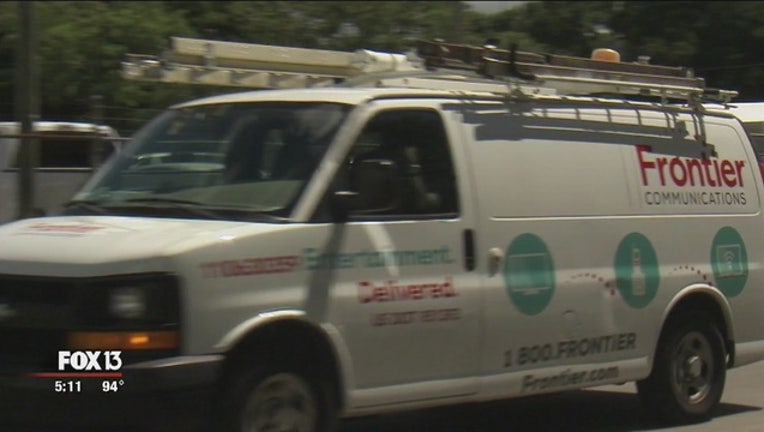 TAMPA (FOX 13) - Frontier Communications confirmed an internet outage is affecting customers in the Tampa Bay area this morning, but says things should be coming back online.
The company, formerly Verizon, said broadband Fios customers – mostly commercial accounts – were affected after an unspecified hardware failure this morning.  A spokesperson said the outage was localized to the immediate Bay Area, though FOX 13 viewers reported more widespread issues.
Just before noon, the company said the issue had been fixed and customers should see service resuming.