Grieving mom on a mission 'to inform families first' by adding emergency contacts to driver's license
ST. PETERSBURG, Fla. - Christine Olson, the founder of TIFF's Initiative, knows first-hand that every minute matters in an emergency, but in most cases, families aren't reached and notified for approximately six hours. 
In 2005, Olson's 22-year-old daughter Tiffany and Tiffany's boyfriend were killed by a drunk driver in a motorcycle crash on U.S. 19. 
"This is where this whole story begins," Olson shared. "This is 7:01 p.m., impact happens, two are killed."
Except Olson had no idea anything had happened to Tiffany until hours later. 
"[It took] six-and-a-half hours. She's 15 minutes away. I'm watching TV and this is unfolding right down the street," said Olson.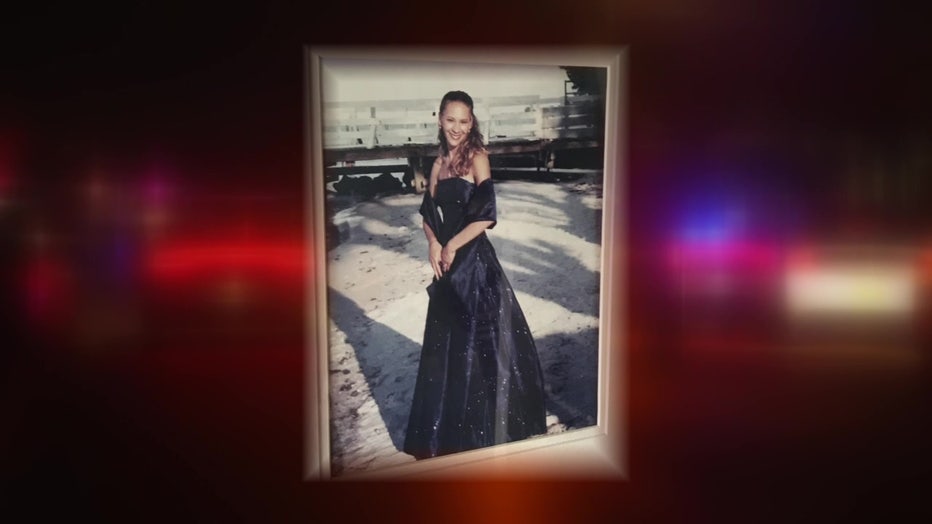 Christine's daughter Tiffany was killed by a drunk driver in 2005. 
She knew something had to change and created TIFF's Initiative. It stands for 'To Inform Families First,' which is exactly what Olson hopes will happen when tragedy strikes. 
"They have your driver's license with your name and address, that's where I'm going," Olson stated. "If that address is not complete, or there's nobody home, what do you want me to do on your behalf?"
READ Florida to soon launch digital driver's licenses
The initiative creates a way for emergency contacts to be added to your driver's license information. That means when law enforcement swipes your ID, they'll know exactly who to call. 
"Who are your two primary contacts? Put that information in, hit submit, and instantly it travels to your license," explained Olson regarding how the system works.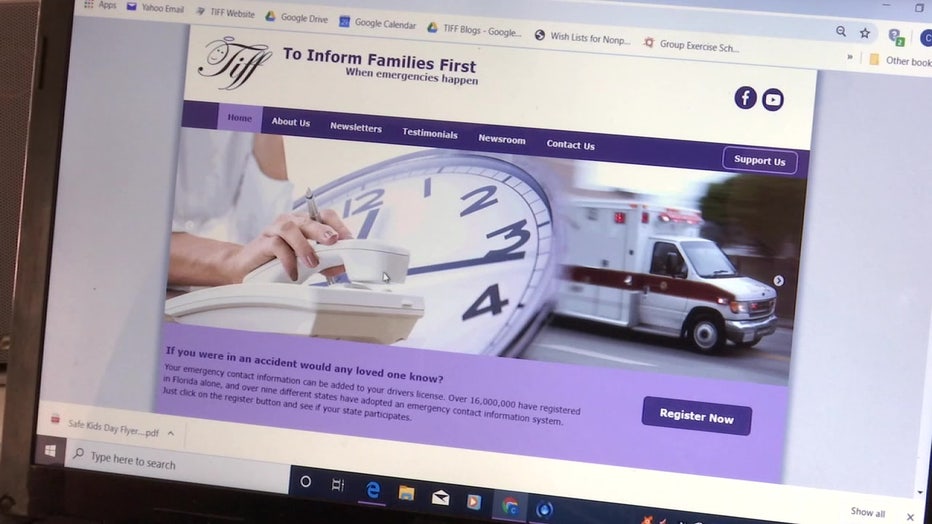 TIFF's Initiative allows driver's in 15 states to have emergency contacts added to their driver's license information. 
More than 19 million Floridians have already registered, and the initiative has expanded to 15 states. But Olson said she's not done yet. 
"My hope and goal is to scatter seeds of what Florida has adopted as their emergency contact program across the United States of America," said Olson. "Get it to every single family, every single law enforcement agency so they have a tool to use when responding to emergencies."
READ FHP ramping up efforts to stop speeding, distracted driving
This week, to shed light on the initiative and also to remember the reason it all began, the Sunshine Skyway Bridge will be lit up purple which was Tiffany's favorite color.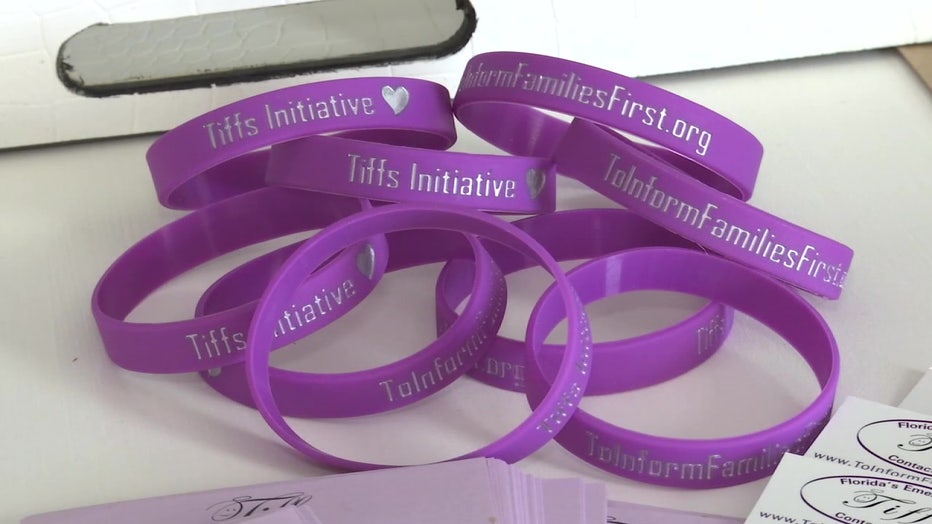 "Tiffany's life was purple everything, her toothbrushes, her hair brushes, her prom dress," Olson remembered.
She's a mom on a mission, continuing to spread the word about TIFF's Initiative, all with one goal in mind. 
"That no one has to endure what I did that night," Olson said.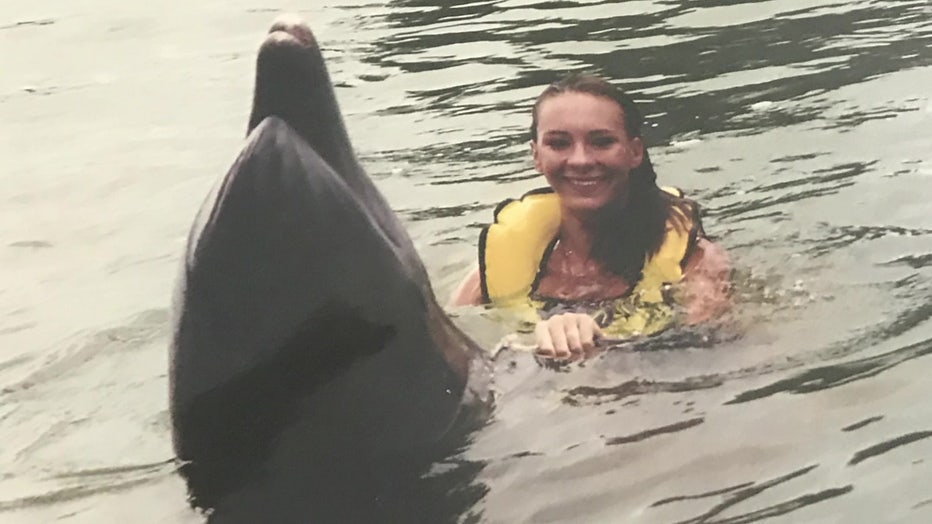 Next Saturday, dozens will ride across the Sunshine Skyway Bridge wearing purple with the hopes of sparking national attention so TIFF's initiative will continue to be implemented in other states. 
LINK: For more information on the event, visit https://www.toinformfamiliesfirst.org/events. 
LINK: To learn how you can register your own emergency contacts, visit https://www.toinformfamiliesfirst.org/register. 
CONNECT WITH FOX 13: