Hillsborough firefighter who won't recover from 'catastrophic accident' to donate organs to save others
TAMPA, Fla. - A Hillsborough County firefighter is being honored for his final act of bravery. 
Jerrad Huprich, 42, was involved in a "catastrophic accident" late Saturday night, which was unrelated to his work with Hillsborough County Fire Rescue. 
Doctors determined he would not recover from his injuries, and the firefighter's organs will be donated in a final act of heroism to save others. 
READ: TGH program brings hospital to patient's homes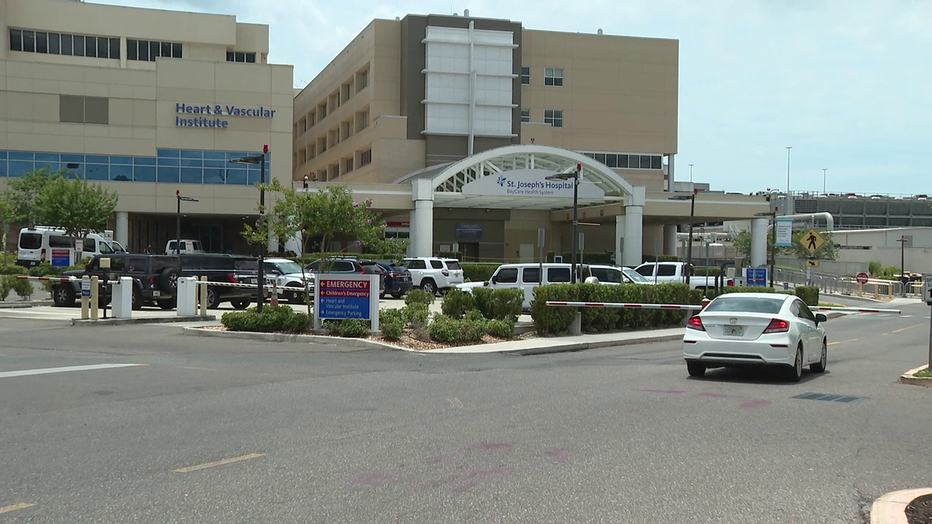 "He's continuing that legacy today as he's volunteered to be an organ donor," said Union President Tim Pearson. "There are parts of him that'll live on in other people and give them a longer shot at life, and that's something he's passionate about."
His fellow firefighters lined the halls at St. Joseph's Hospital in Tampa as his body was being taken to the operating room where his organs will be donated. 
He has been with Hillsborough County Fire Rescue for the last eight years. Pearson described Huprich as a great guy who loved dirt bikes and motorcycles. He also called him a "fireman's fireman."